Best Practice Guidelines: Telehealth Practice Management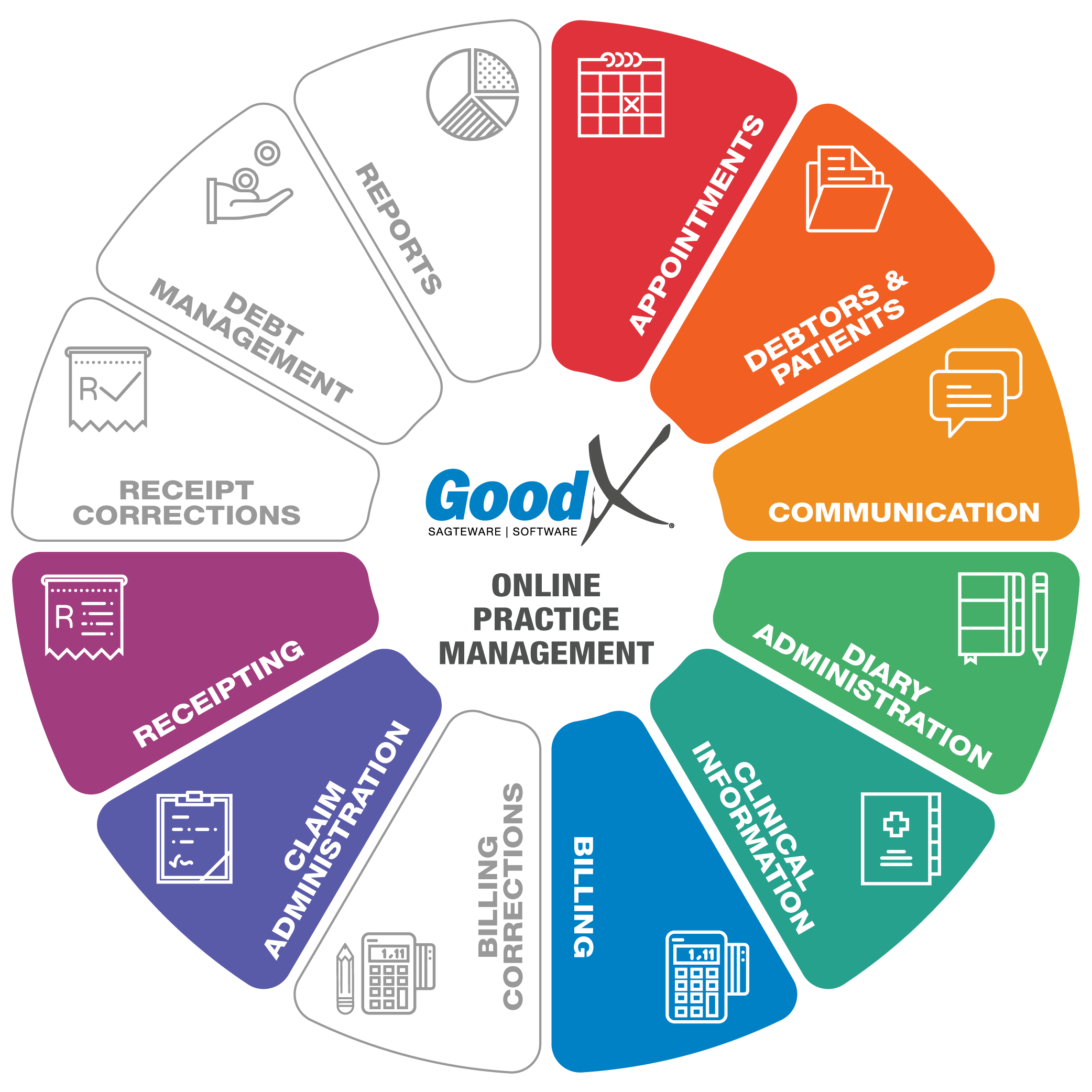 Copyright © 2020 GoodX Software. All rights reserved.
GoodX online Learning Centre
learning.goodx.co.za

1. Telehealth Practice Management CPD Course
GoodX is presenting a CPD accredited course on Telehealth practice management.
Registration number: DTO/001/P000032/2020/0039
Valid: 7 July 2020 - 6 July 2021
This course requires 90 minutes' commitment and is registered for 2 CEUs.
To register for the course, please navitate to the Events page on the GoodX's website: www.goodx.co.za. After registration, a username and password will be sent to you.
Micha Klopper (BLC LLB (University of Pretoria)) is the presenter of this course. She is an admitted attorney and the legal counsel for GoodX software. Micha worked in the onboarding and training and documentation departments for some years where she gained experience in medical practice management. Our team put together the training material for this course and the focus is to assist practitioners with implementing Telehealth into their practice.
The Telehealth practice management CPD course includes the following training material:
This guidelines book
Videos (4 parts)
Course slides
Critical Business Processes diagram
Telehealth Practice Management flowchart

Checklist examples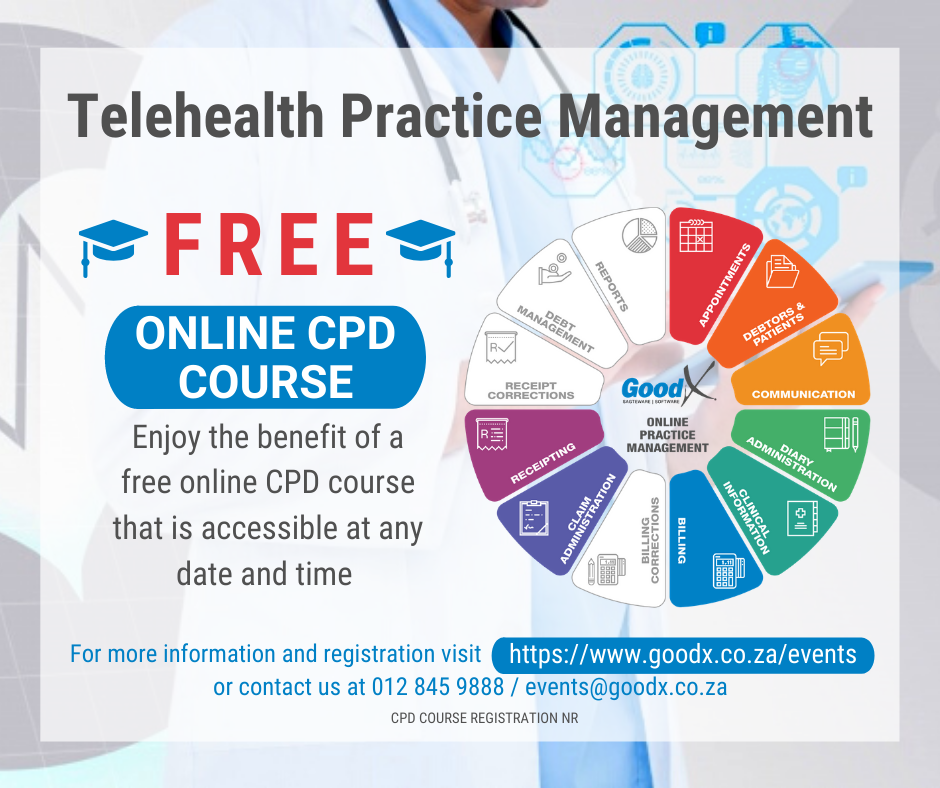 You are welcome to visit www.goodx.co.za/events for more courses.