Best Practice Guidelines: Healthcare Practice Management & POPIA Compliance Framework
Best Practice Guidelines: Healthcare Practice Management
&
POPIA Compliance Framework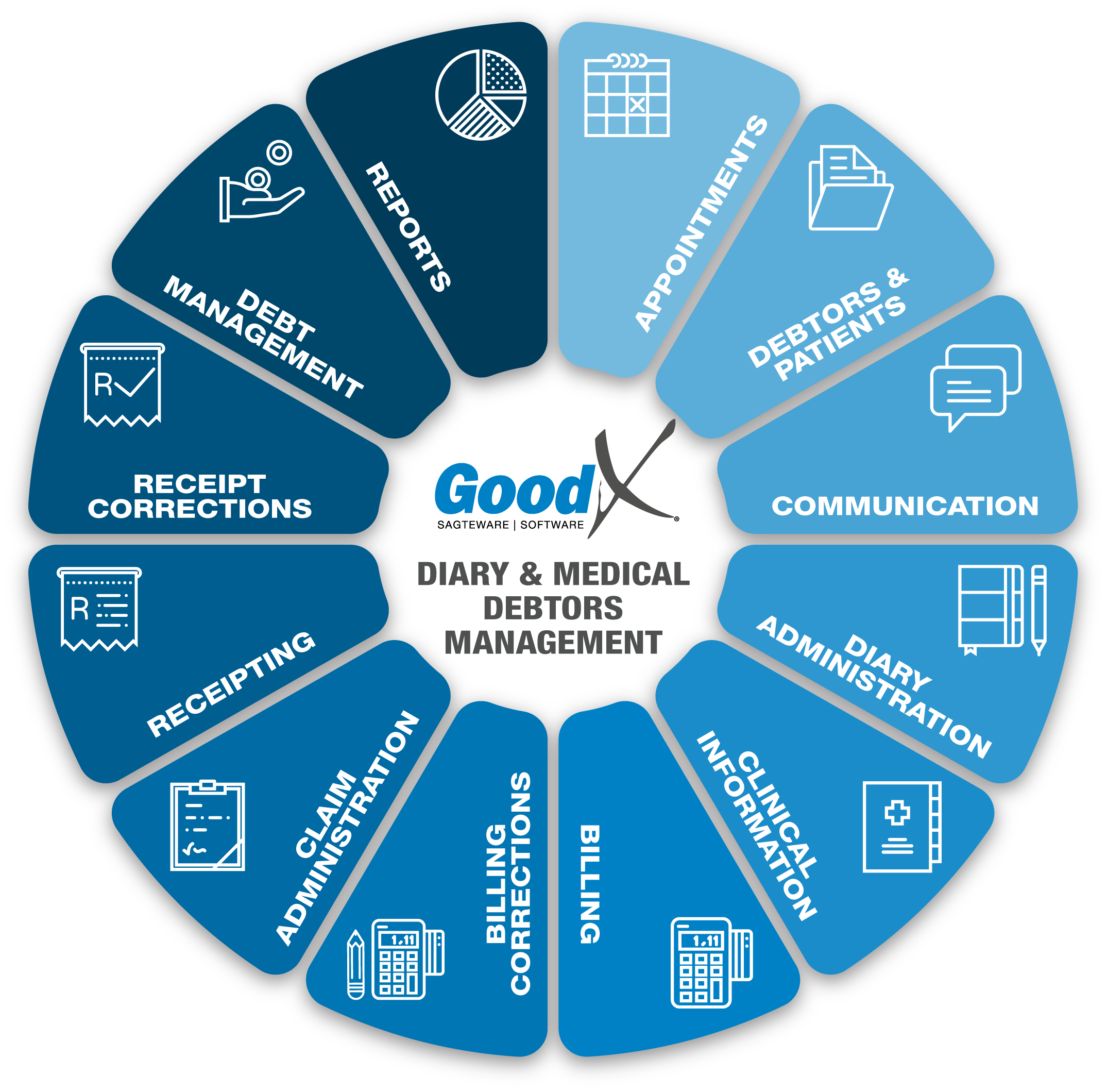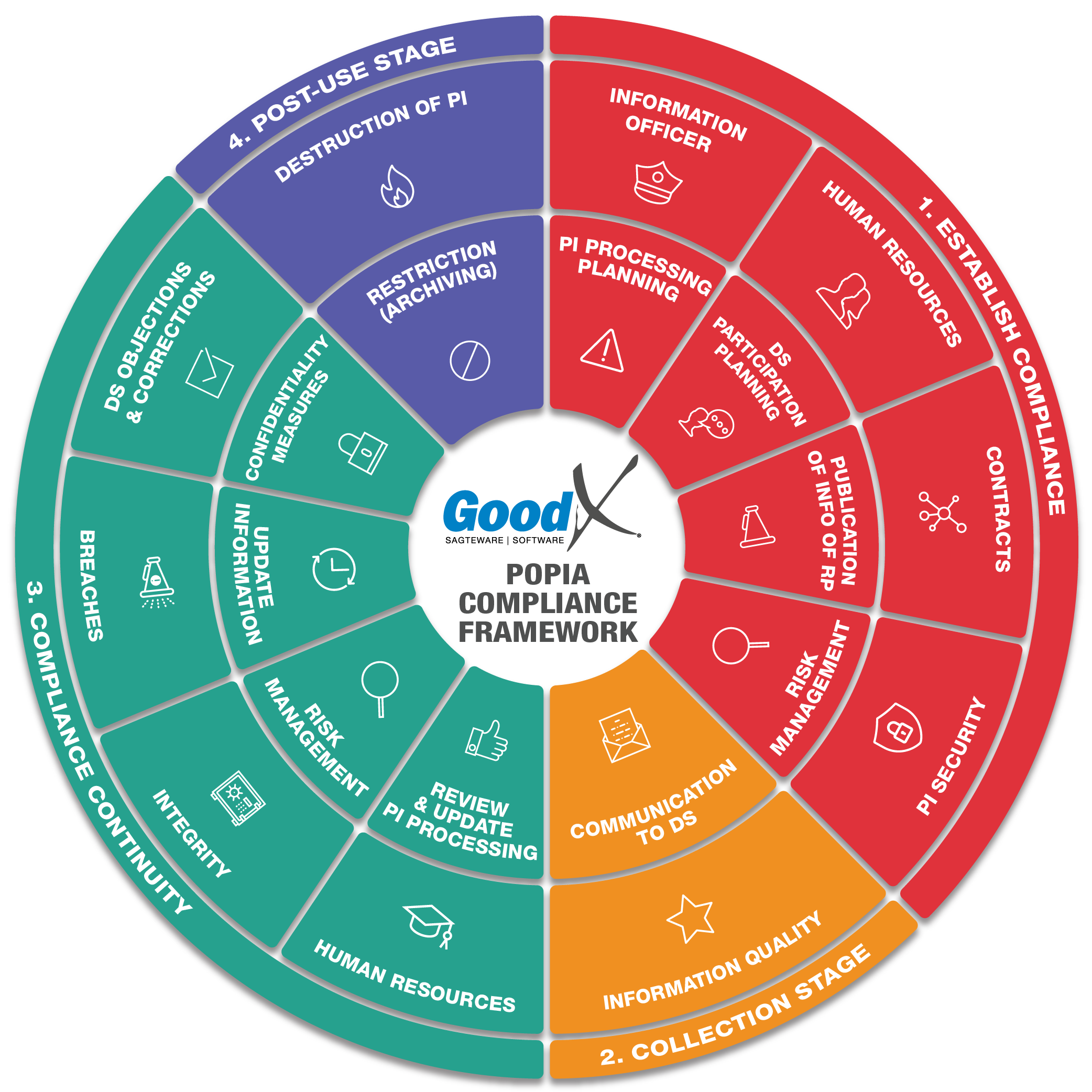 Copyright © 2021 GoodX Software. All rights reserved.
GoodX online Learning Centre
learning.goodx.co.za
10. Billing: Roles & Purpose
10.2. Tariffs & Terminology
Medical Aids tend to update their tariffs during price season (January every year) and to tweak prices throughout the year. It is therefore important to keep your GoodX up to date with the newly released tariffs by importing the new tariffs via the internet into your GoodX Software's PostgreSQL database.
GoodX Standard Rates: (What GoodX provides)
Standard set of tariff codes.

Standard set of pricelists per Medical Aid

Standard prices per code per pricelist

Standard Medical Aid Contract

Standard general pricelist Medical Aid linking

Standard Medical Aid Contract, Pricelist Medical Aid linking

Standard Billing Groups

Practice Custom / Specific / Private Rates: (What Clients provide)
Which standard Medical Aids Contracts need to be linked to the Practice Billing Profile
Any custom codes not supplied as part of the standard code set
Custom pricelist not part of standard pricelist set
Custom values/prices to be applied to standard or custom billing codes
Custom Medical Aid Contracts
Custom general pricelist Medical Aid linking
Custom Medical Aid Contract linking
Custom Billing groups for specific percentages or balanced billing
Custom Levies per code or pricelist
TERMINOLOGY
Standard Rates
The Standard Medical Aid tariffs as provided by the Medical Aids.
Custom Rates
Any procedure code or pricing that is not standard from the Medical Aid Price Tariffs.

Eg 0190A instead of 0190 or a 20c difference in price.

Percentages add on tariff: (Billing Group)

Eg The Doctor can decide if he/she wants to add 10% etc to the Medical Aid tariff. This gets set up with a Billing Group according to the Doctor's specifications. Any shortfall/difference not paid by the Medical Aid can be set up to be Patient or Medical Aid liable.
Linking
Each Medical Aid gets linked to their specific Pricelist.

Eg Discovery gets linked to Discovery Rates and Bestmed to Bestmed Rates etc.
Custom Linking Profile
The Practice / Doctor can decide what prices to link with which Medical Aid.

Eg All Medical Aids get linked to Discovery Rates and any shortfall will be Patient Liable.
Medical Aid Contracts (Special Rates Agreements)
These are rates that are negotiated between Clients and Medical Aids.
The Client signs a Network Agreement with specific Rates that the Doctor can charge above the standard Medical Aid rates. Specific rules from the Medical Aids apply.
Take Note: Registration with a medical aid is not the same as signing a special rates agreement with that medical aid.
Billing Groups
Indication at what percentage the Patient will be billed

Eg 100% Scheme Rate or 200% above the Medical Aid Scheme Rate
Medprax
Medprax is a data interface containing medical aids, medicines, and materials information.
Medprax is updated once a week if a practice is registered with Medprax.
Medprax updates the following information for medical aids:
plans
discontinued plans
rules
routing codes
administrator information and changes
Medprax updates the following information for medicines and materials:
Nappi codes
the list price per item
descriptions (name, strength, size, volume, and presentation)
discontinued items
new items
updated items
Stock Prices
Medprax provides SEP (Single Exit Price) rules per medical aid for medicines and materials. Clients can decide to add their own mark-up per medicine or material on the list price provided by Medprax.