Best Practice Guidelines: Healthcare Practice Management & POPIA Compliance Framework
Best Practice Guidelines: Healthcare Practice Management
&
POPIA Compliance Framework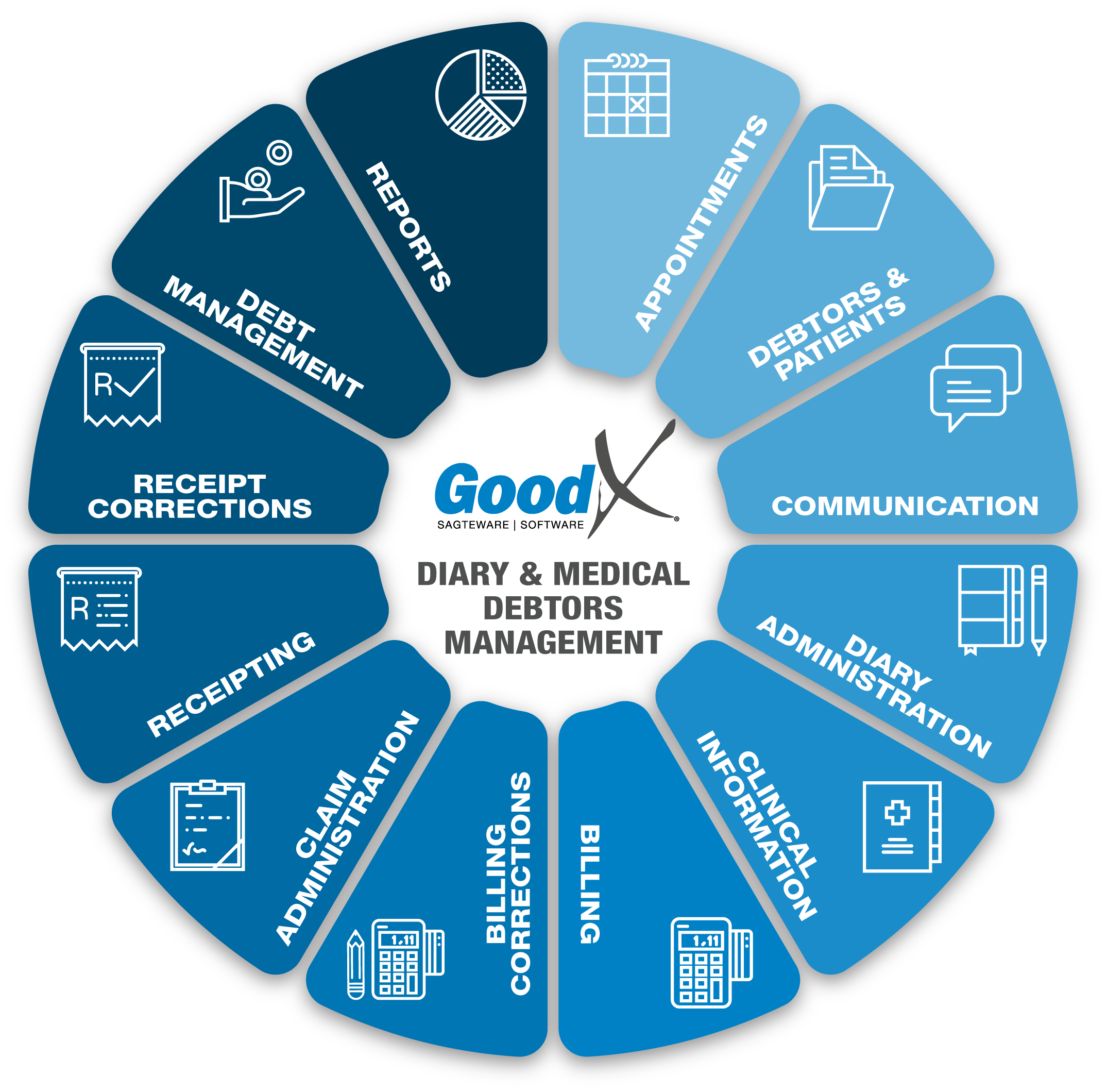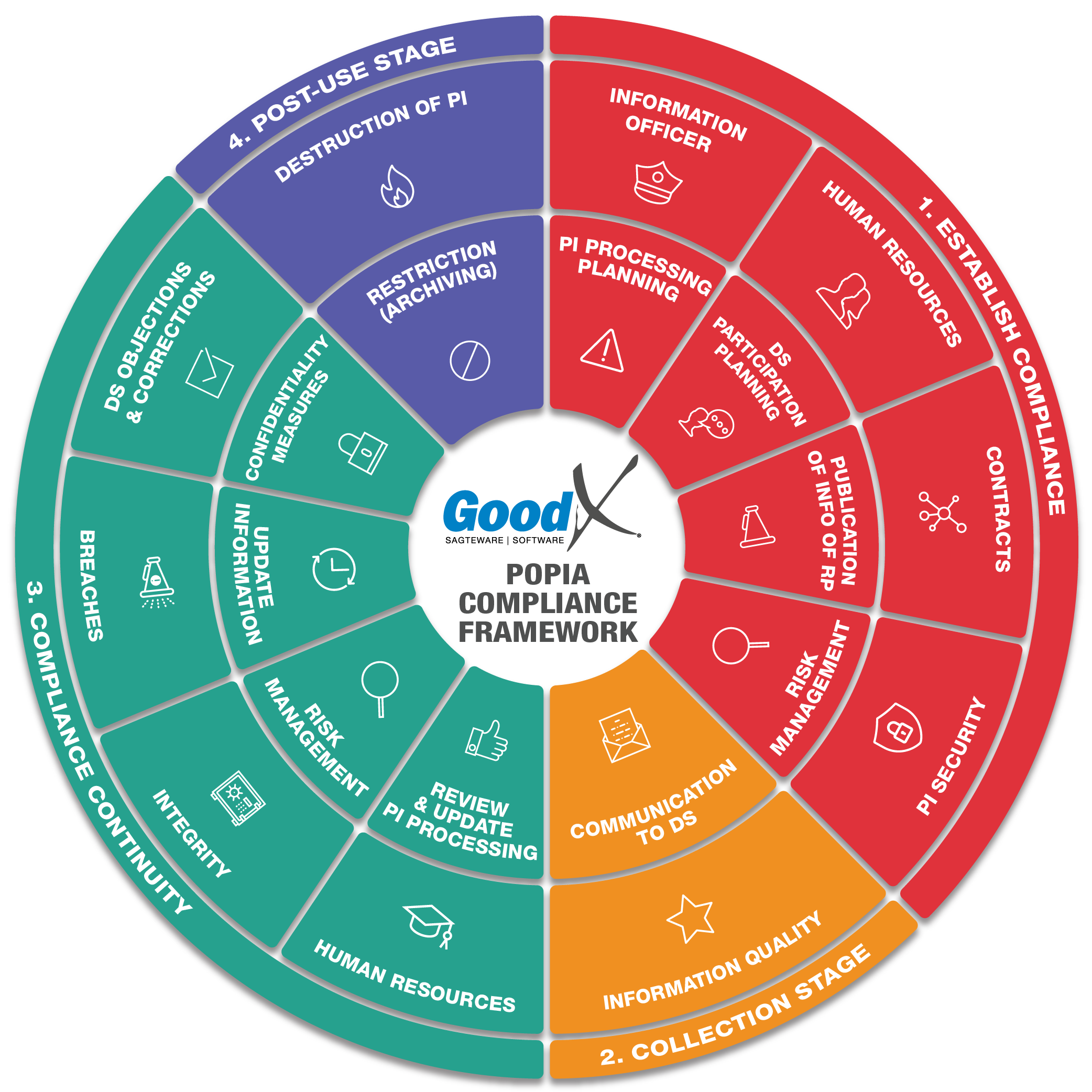 Copyright © 2021 GoodX Software. All rights reserved.
GoodX online Learning Centre
learning.goodx.co.za
1. Introduction to GoodX Software

GoodX is a complete and unified web application for every role in the medical practice. Simplified billing, flexible scheduling, insightful reporting and easy-to-use patient relationship management tools.

The GoodX Software Practice Management System is a comprehensive medical management, accounting and clinical solution ranging from smaller practices to large medical centres. We provide all disciplines of medical practitioners with Complete Practice Management Software that facilitates the workflow from the diary, billing, clinical notes and switching.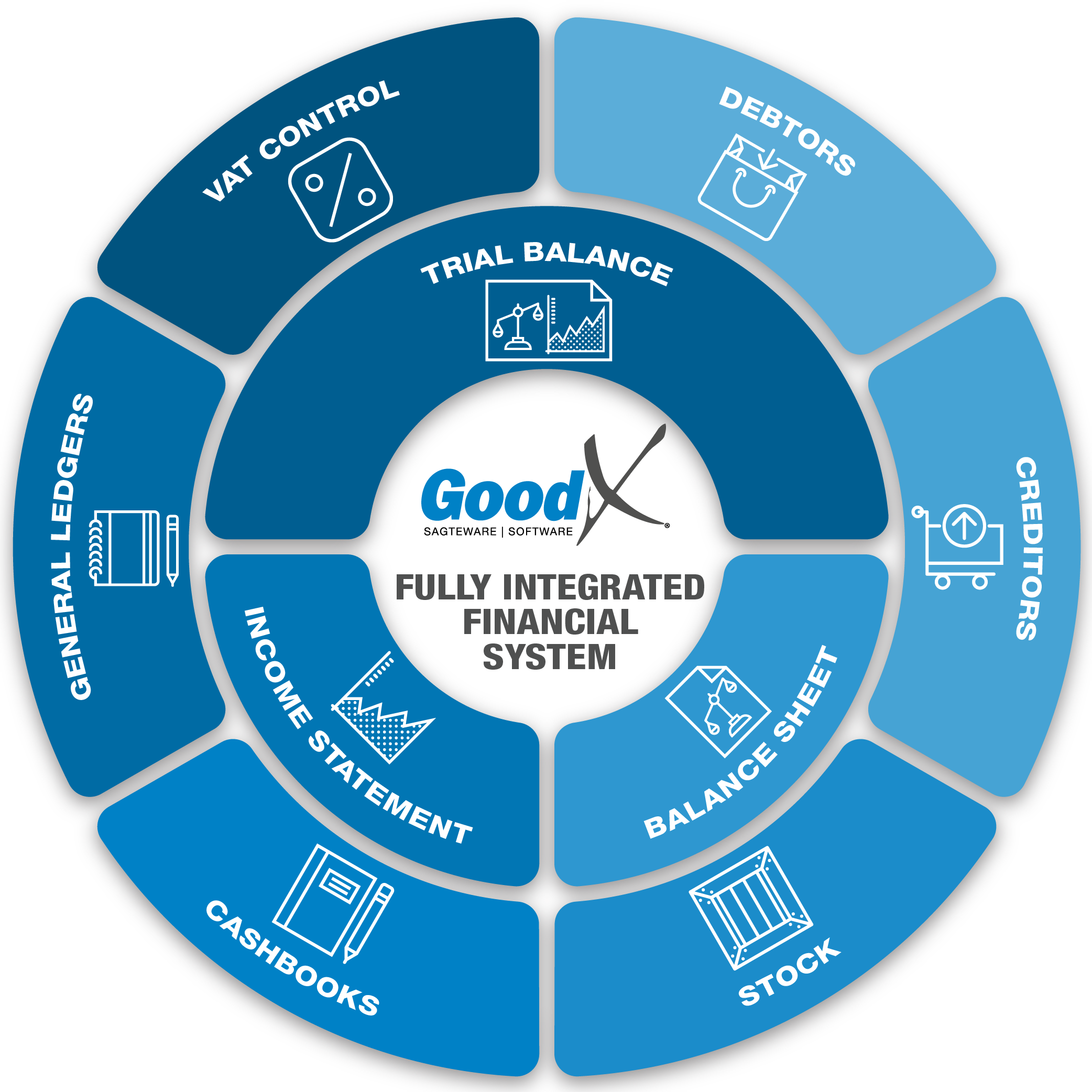 GoodX is a fully integrated double-entry financial system. (Double-entry bookkeeping, in accounting, is a system of bookkeeping so named because every entry to an account requires a corresponding and opposite entry to a different account. Its purpose is to easily detect errors.) It has the following components:

Debtors control

Creditors control

Stock control

Accounting (Open item system)

VAT control

This integration eliminates the following risks of having to manage multiple systems:
Double capturing that is time-consuming and open to human error;

Having insufficient audit trails;

Higher operational expenses;

Stock loss.

If you use GoodX, you will reap the following benefits from our financial period system:
You can draw multiple reports based on the date of service OR transaction date;

You can draw accurate management reports based on multiple ledger levels;

You can provide SARS with reports and create payments from these reports;

You can provide your auditors with accurate financial figures.


Doctors can access patient information from any device, anywhere, anytime allowing you to improve patient care and accuracy of treatments. Multiple doctors can access a client's medical records (provided they have permission to do so). This could mean the difference between life and death in emergency circumstances.
Patient data is sensitive and private, therefore it is important to keep it safe. If data is stored on the web back-end it is protected from loss due to theft, breakage and malicious intent.
The GoodX solution provides remote, safe storage and access to all your data via the internet. This allows you to access any data from any devices, anywhere, anytime.
We use real-time replication to improve failover time in the event of a disaster and also have offsite backups.


GoodX is a web-based system providing easy and fast patient input and billing, real-time medical aid claiming, smooth scripting, electronic pathology test and integrated clinical notes.
Seamless medical aid cardholder file importing allows the capturing of an entire family's data with a few clicks. Reduce the administrative burden by making use of the myGC (myGrandCentral) App, making it quick and easy to import patient demographics seamlessly and even receive patient payments. Facial recognition saves time and minimises the risk of mistaken identity.
Quick, easy and comprehensive billing with accurate pricing and macros. Now even better with clinical note driven billing. GoodX sends the claim in real-time to the medical aid and provides a quick colour-coded response. Automatically receive and reconcile electronic remittance advices directly in GoodX without manual capturing.
Quick and optimised scripting with easy chronic repeats. Generic NAPPI and MIMS lookup, as well as a fully built-in drug interaction checker.
Order pathology test electronically at select pathology laboratories. Both paper and electronic results will feedback into the clinical system with task management integration so you can better manage your workflow.
With integrated clinical notes that are simple and easy to use, GoodX gives practitioners the power to enhance the clinical experience, reduce note-taking time, improve efficiency with a fully paperless practice.


The key to a successful and well-run medical practice is efficient and effective patient care. Medical practices are moving away from paper files and moving towards electronic records and patient portals. Electronic Medical Records (EMR) software is a digital file cabinet for patient files – storing medical history, scripts, medications, lab results, treatment plans and patient billing information.
Implementing an EMR increases medical practices' productivity and the quality of medical care given to patients.
The myGC App and website is a patient portal that connects doctors and patients, which gives doctors access to their patient's health records on approval by the patient. All medical information, personal clinical history and doctor's visit records in one place.
This improves patient care by a reduction in medication errors and duplicates or unnecessary pathology tests.



Customise your clinical templates to fit your practice type, workflow and preferences. It's a faster, simpler way to capture patient data according to your specific requirements, giving you software that fits your practice. Allowing you as medical practitioners to focus on your area of expertise – quality patient care.


Manage a more efficient medical practice by eliminating clutter and paperwork that slow down day-to-day activities.
From link-based home registration and kiosk registration on myGC to electronic clinical notes and a purely paperless document manager, GoodX allows for a fully paperless practice.
Through the myGC channel, a link with patient details can be sent to patients for review at home and to complete with the practice T&Cs to seamlessly import into the GoodX system. Using the myGC kiosk in the waiting area, patients can register on the patient portal, share their health records and import patient demographics seamlessly.
Notes, vitals, side room investigations and JACCOLD sections are provided that visually flag risks like Framingham. A full review of systems with diagrams, diagnosis and treatment notes are available.
Photo's taken with cellphone add-on can be securely added to clinical notes, customizable report templates, electronic scripting with drug interaction checker and paperless notes ensure a fully paperless practice.


Fully integrated diary for a faster reception. A powerful and robust diary that is customisable for each user. Customisations include booking statuses, diary display modes, colours and visibility as well as a diary-integrated task list. Plus, it includes an automated benefit checker
GoodX has a fully integrated diary with an intuitive layout and navigation, flexible diary time slots, multiple diary setups and viewing of multiple diaries on one screen as well as online bookings. The GoodX diary integrates with the myGC patient portal to easily import patient demographics. Furthermore, it integrates with electronic clinical notes and an SMS system to provide a truly integrated solution.


myGC is a convenient intuitive online portal for your patients. GoodX Web delivers all the self-help and self-service features patients demand, automated to reduce work for your staff.
Through the myGC patient portal (app and website), patients can now book appointments in real-time, 24/7, online with your practice. The appointments are integrated into the GoodX diary and all patient details will import with the booking.
Control available appointments, minimum lead hours and maximum future days.
A brandable embedded online booking link can be included on your website.
Telehealth video call appointments supported if the doctor wishes to enable it.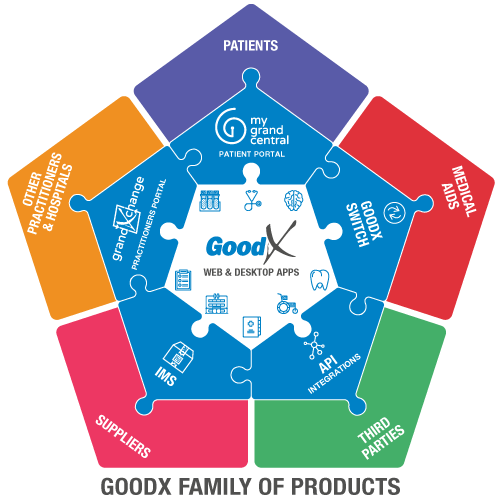 For more information about the products developed by GoodX Software, please browse through the online GoodX Learning Centre.
learning.goodx.co.za