Best Practice Guidelines: Healthcare Practice Management & POPIA Compliance Framework
Best Practice Guidelines: Healthcare Practice Management
&
POPIA Compliance Framework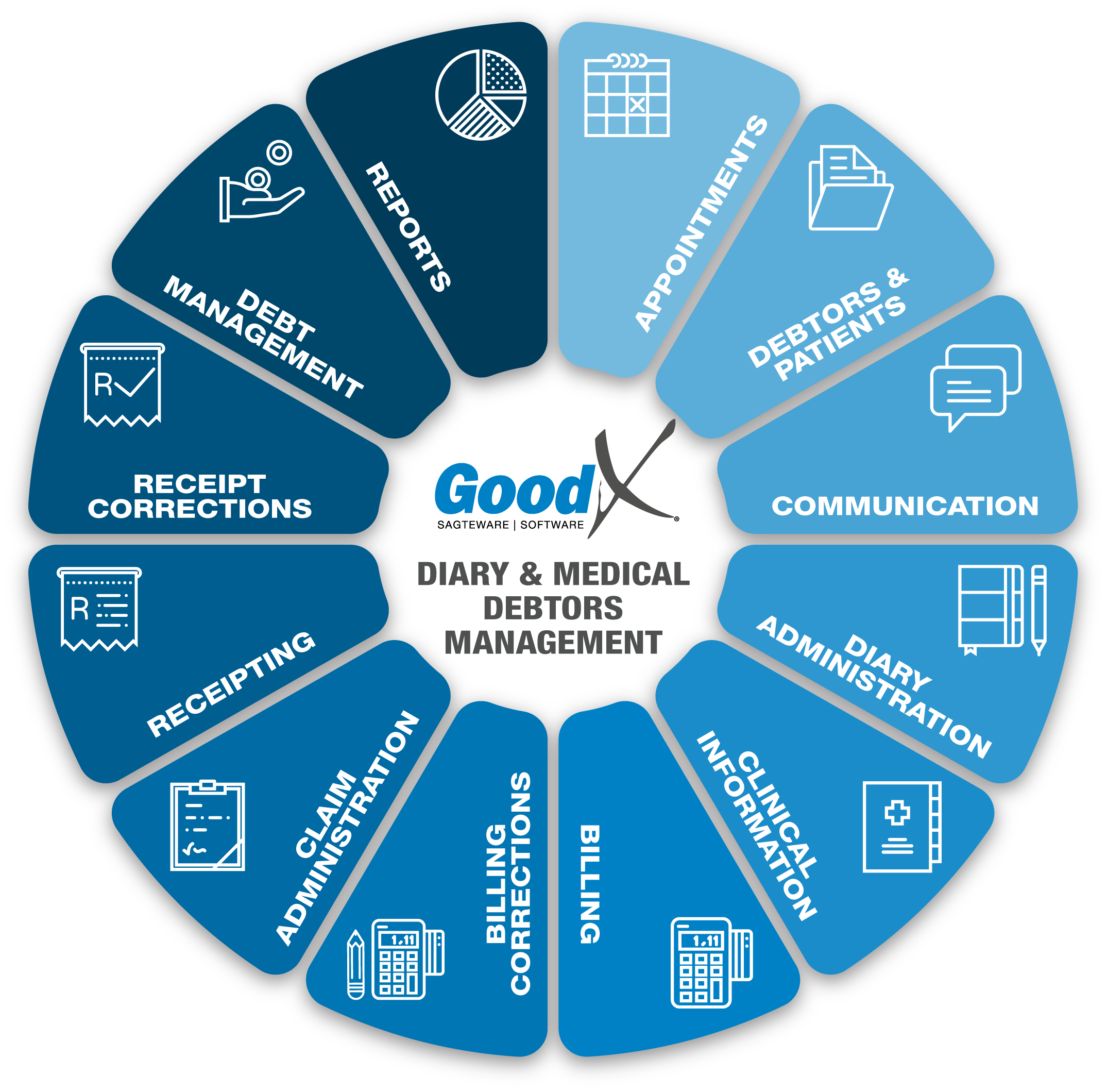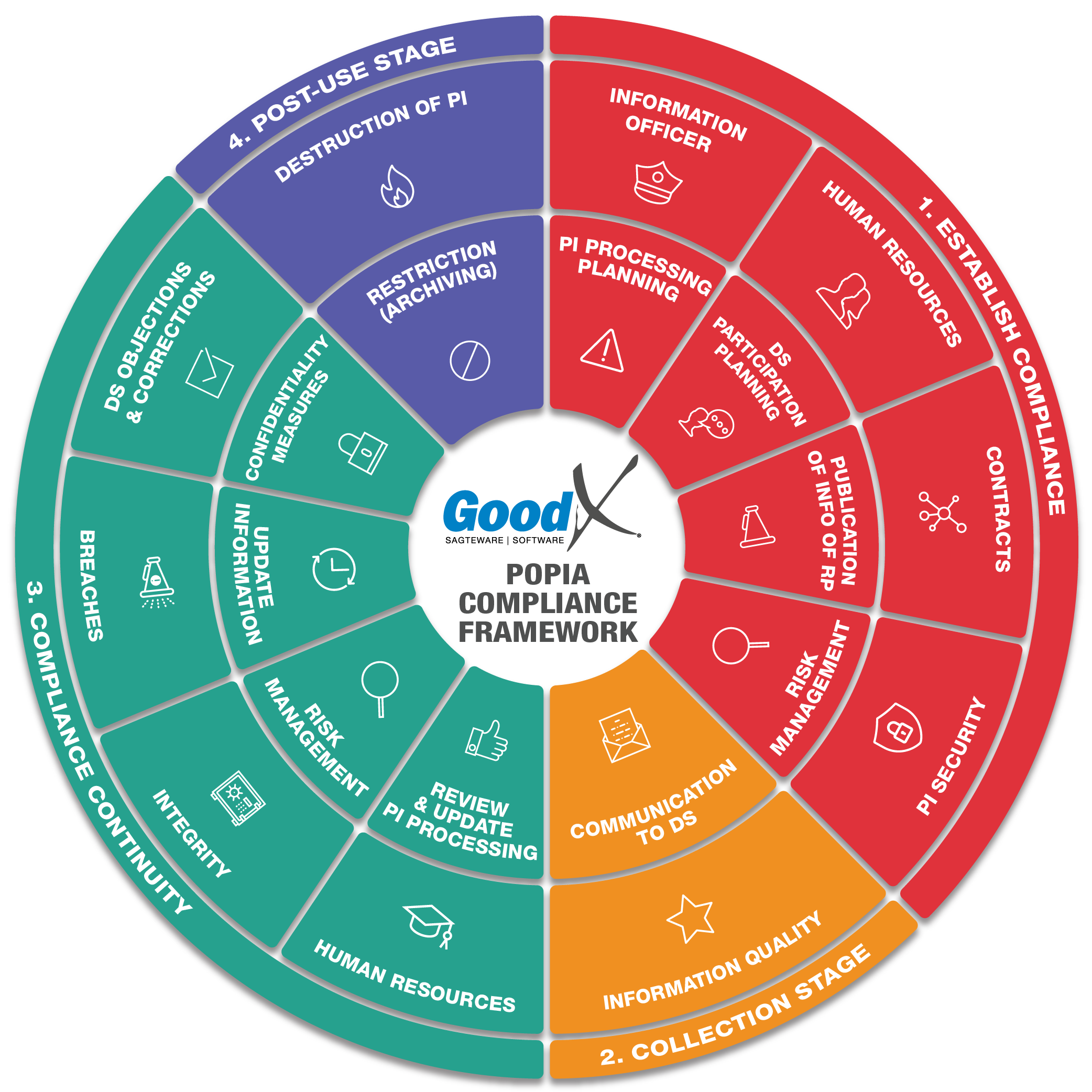 Copyright © 2021 GoodX Software. All rights reserved.
GoodX online Learning Centre
learning.goodx.co.za
4. Introduction to Critical Business Processes
4.3. The myGC Patient App & grandXchange Practitioners Portal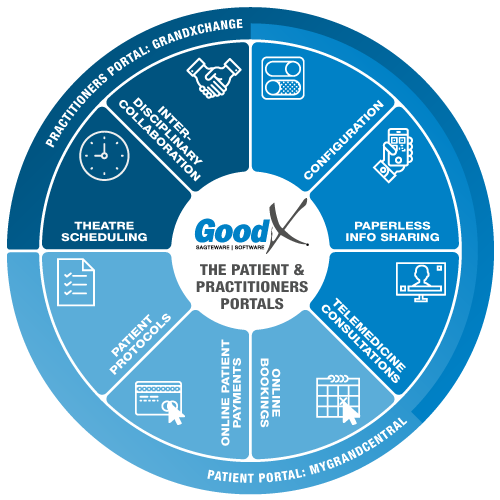 The purpose of the myGC Patient App
The myGrandCentral (myGC) Patient Portal is a web and mobile application which is integrated into GoodX. The application makes doctor-patient administration a paperless and pleasant experience.
Features available in myGC
Paperless information sharing (eg e-scripts & sick notes)

Telemedicine consultations (Web App)
Online bookings
Online patient payments

Patient protocols (Web App)
The medical practice is connected to myGC via the GoodX Web or Desktop Apps.
Patients are connected via the web and mobile apps. To register a profile on myGC, visit www.mygc.co.za.


Kiosks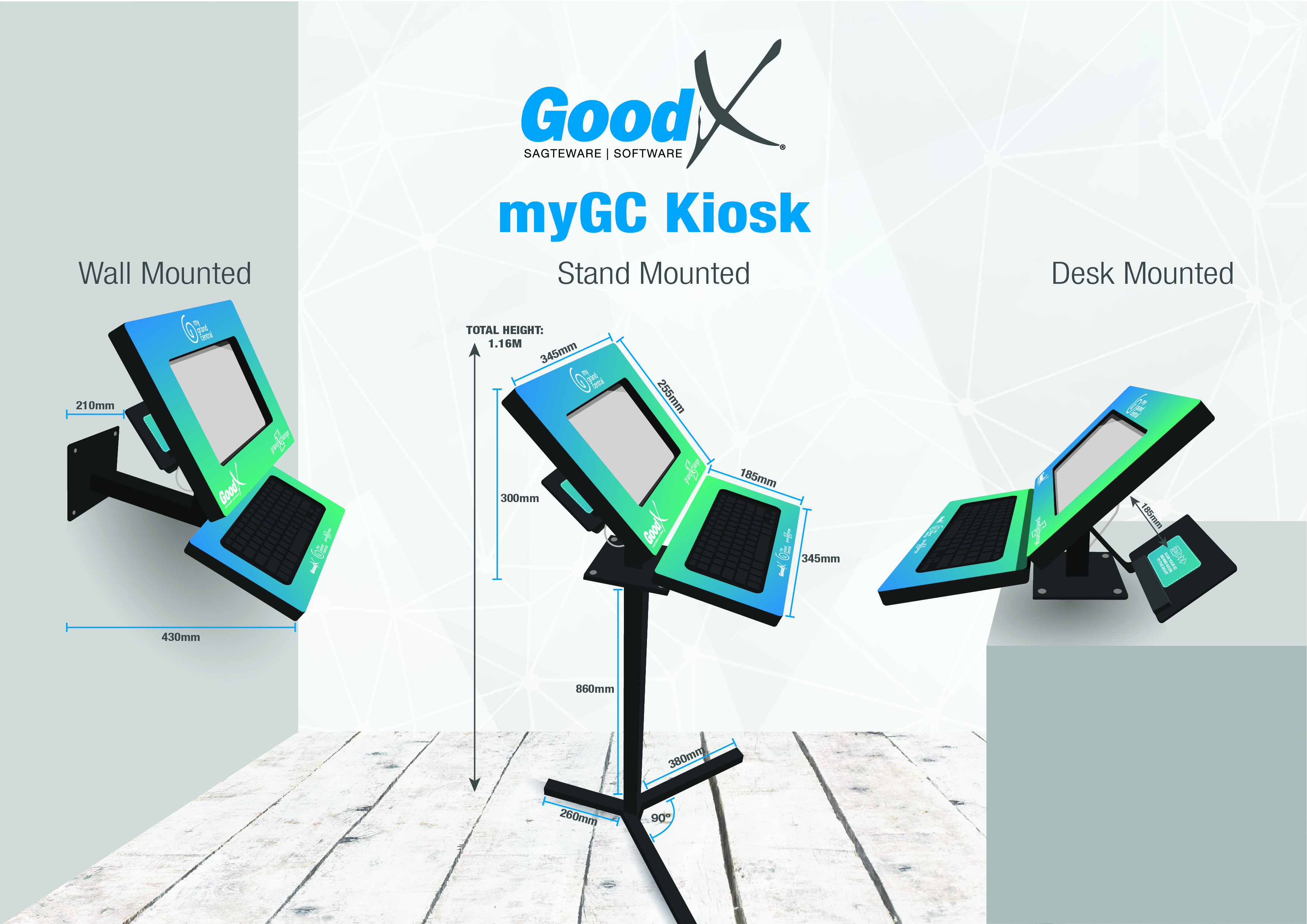 Kiosks give patients control over their data, as required by the POPI Act.
It allows patients to digitally
capture their information
update their information
sign consent forms
complete questionnaires.
This gives the practice the ability to comply with the POPI Act requirements that patient data needs to be correct and available to patients.
Kiosks can be wall mounted, desk mounted or stand mounted.

ID and medical aid cards can be photographed by patients and imported and facial recognition gives the practice the opportunity to identify patients so that correct patient files will be made available to practitioners.
All patient information can be imported into GoodX by the practice, which makes the whole file opening process paperless.

The purpose of grandXchange
grandXchange is a data exchange functionality for practitioners to
share theatre lists & operation details for shared procedures: the surgeon(s) and aneasthesiologist(s) will be able to share data based on a shared theatre list
send electronic referral letters
receive feedback after referrals.
The functionality is available to
practitioners who work on the GoodX Web App to be able to share data with other practitioners who do not have GoodX Web App; and
practitioners who both work on the GoodX Web App so that they can sync data through grandXchange and work directly on their GoodX Web Apps.
Capturing data on grandXchange does not create debtors in any Practice Management Application, but creates a shared knowledge base for practitioners who are involved in shared procedures. Medical debtors can be opened in the software based on shared information.
Peri-Operative Management via grandXchange
Specialists have the ability with GoodX Web and grandXchange to manage operations and the whole process prior to the operation and afterwards. Information can be shared between practitioners who work on GoodX and those who don't. This diagram illustrates the workflow before, during and after operations: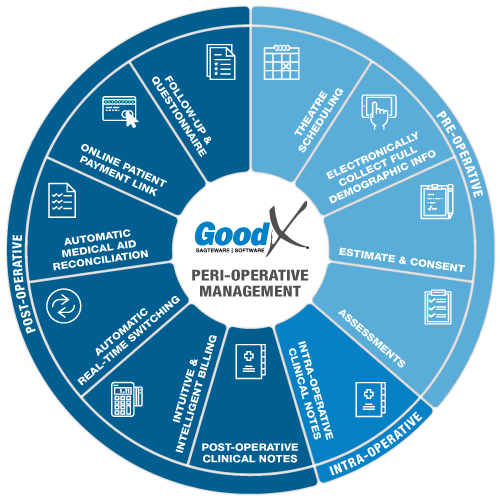 For further information, see the book on Peri-Operative Management in the online Learning Centre - navigate to the Advanced unit on the book case > Peri-Operative Management book.