Best Practice Guidelines: Healthcare Practice Management & POPIA Compliance Framework
Best Practice Guidelines: Healthcare Practice Management
&
POPIA Compliance Framework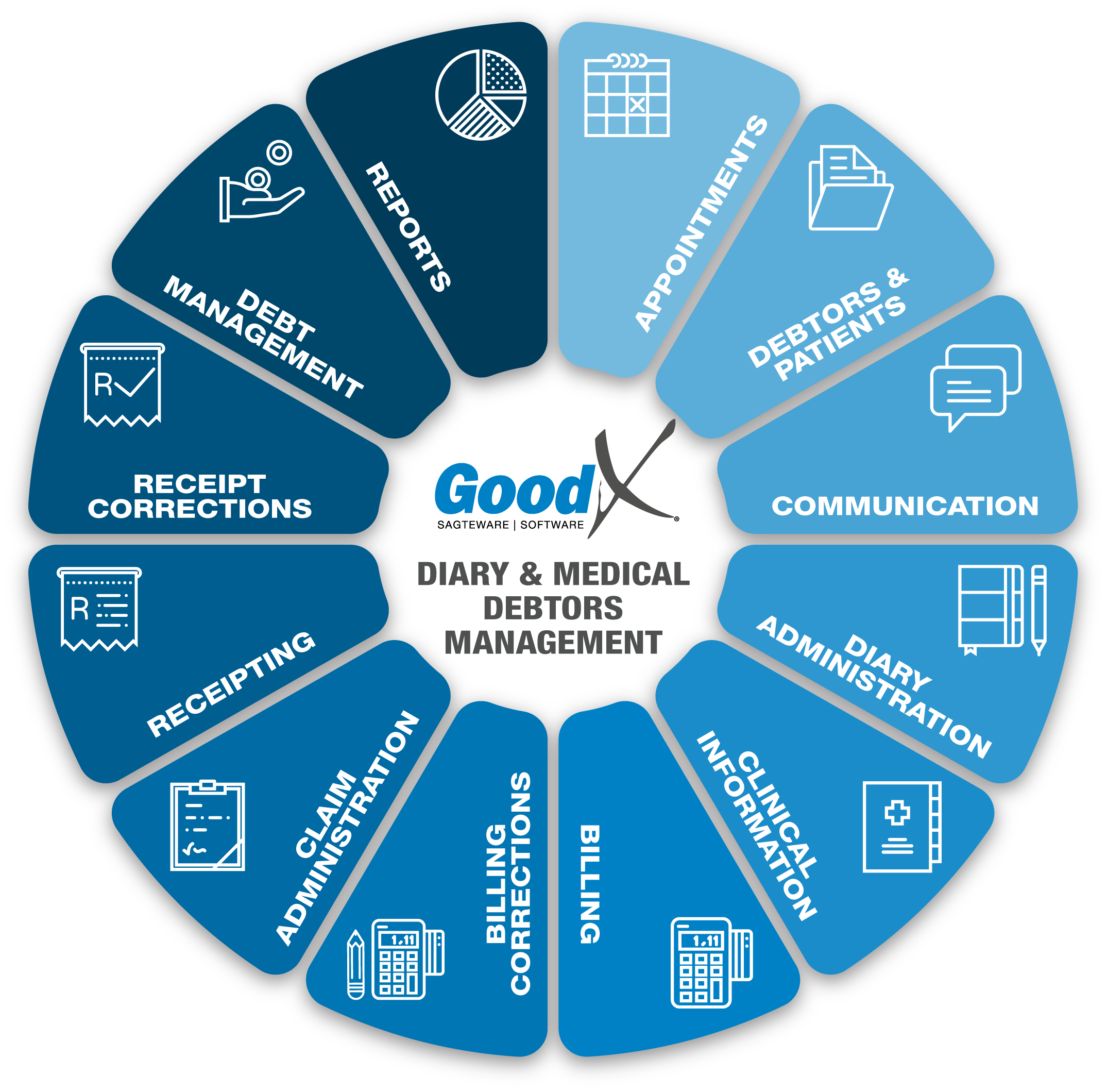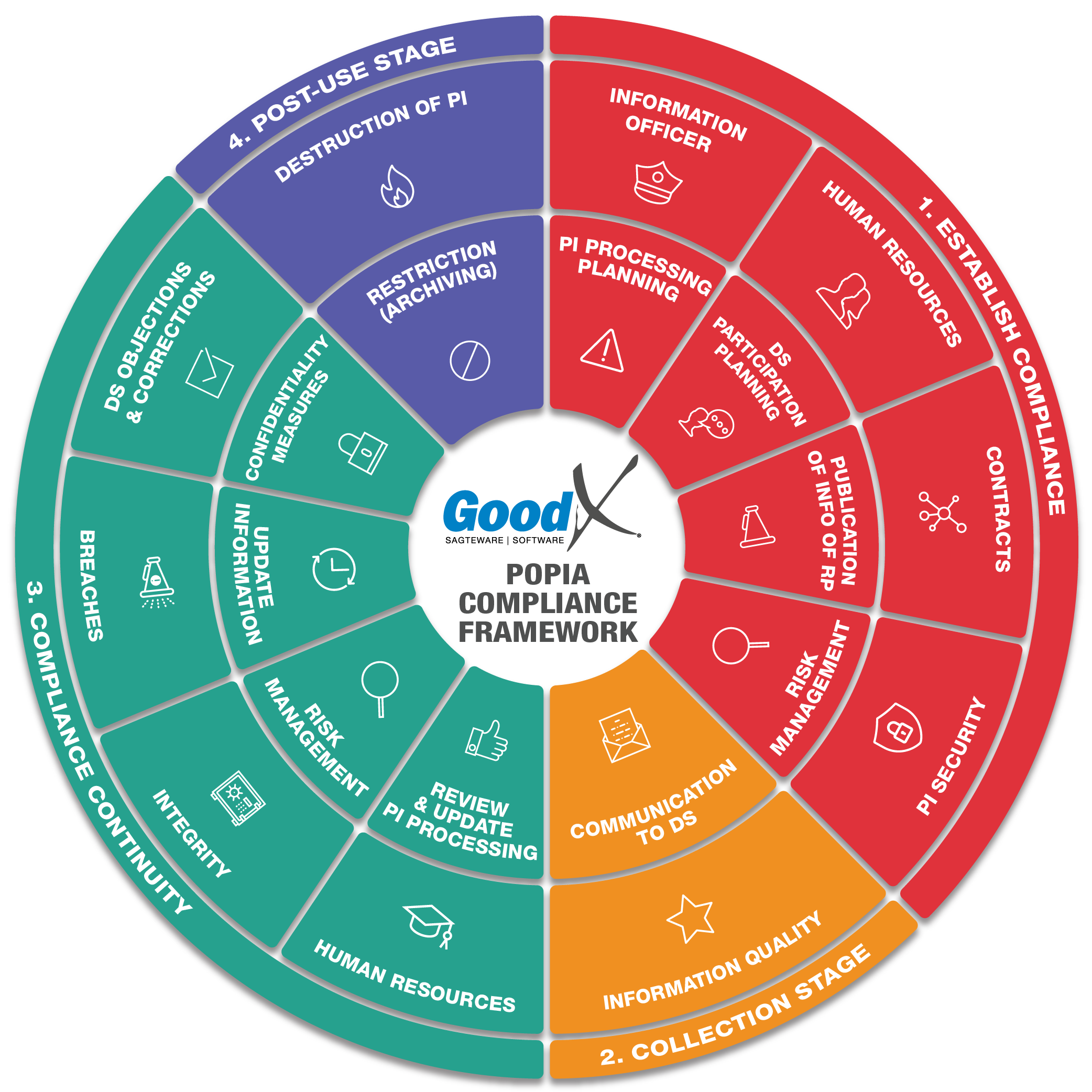 Copyright © 2021 GoodX Software. All rights reserved.
GoodX online Learning Centre
learning.goodx.co.za
12. Claim Administration: Roles, Purpose & Business Diagram
Responsible Roles



Check that all claims were sent before the end of the business day. Ensure all rejections have been dealt with on a daily basis. Ensure there are no "To be sent" or "flagged for submission" claims. Ensure the Billing Expert and Credit Controller relationship is in place and maintain proper communication between them.




Validations and Imported data are important tools to prevent rejections. Ensure all claims are sent on a daily basis. Follow up on all rejected claims or line items on the claims, do corrections and resend claims to medical aids. (Complete the 4 R's: Reverse, Redo, Resend, Resolve.) Ensure all claims are dealt with and that Approved-in-full claims are resolved to update the list which the Credit Controller uses to follow up on outstanding claims.




Ensure all possible methods are used to correct claims and all claims are sent to medical aids. Ensure medical aids receive all claims so that payment can be received with the next payment run of the medical aids. Ensure correct claims are marked as resolved and that claims that have not yet been resolved are flagged for debt collection.




Action maps:
Collection stage:
Compliance continuity stage:


Updated information
Confidentiality measures
Purpose of Claim Administration
Cash flow is of vital importance to the health of a practice. One way of optimising the cash flow is to send your claim through to the medical aid before the patient leaves the practice so that the cashier will know if the medical aid will settle the account in full.

If the claim is rejected by the medical aid, the cashier can inform the patient immediately and receive payment directly from the patient before he or she leaves the practice.
Claim administration assists the Practice so that the Debt Management run smoothly.
We are referring to the 4 R's - Reverse, Redo, Resend, Resolve.
Claim Administration is an ongoing process until the claim is resolved. The following diagram is the process flow that each claim must follow: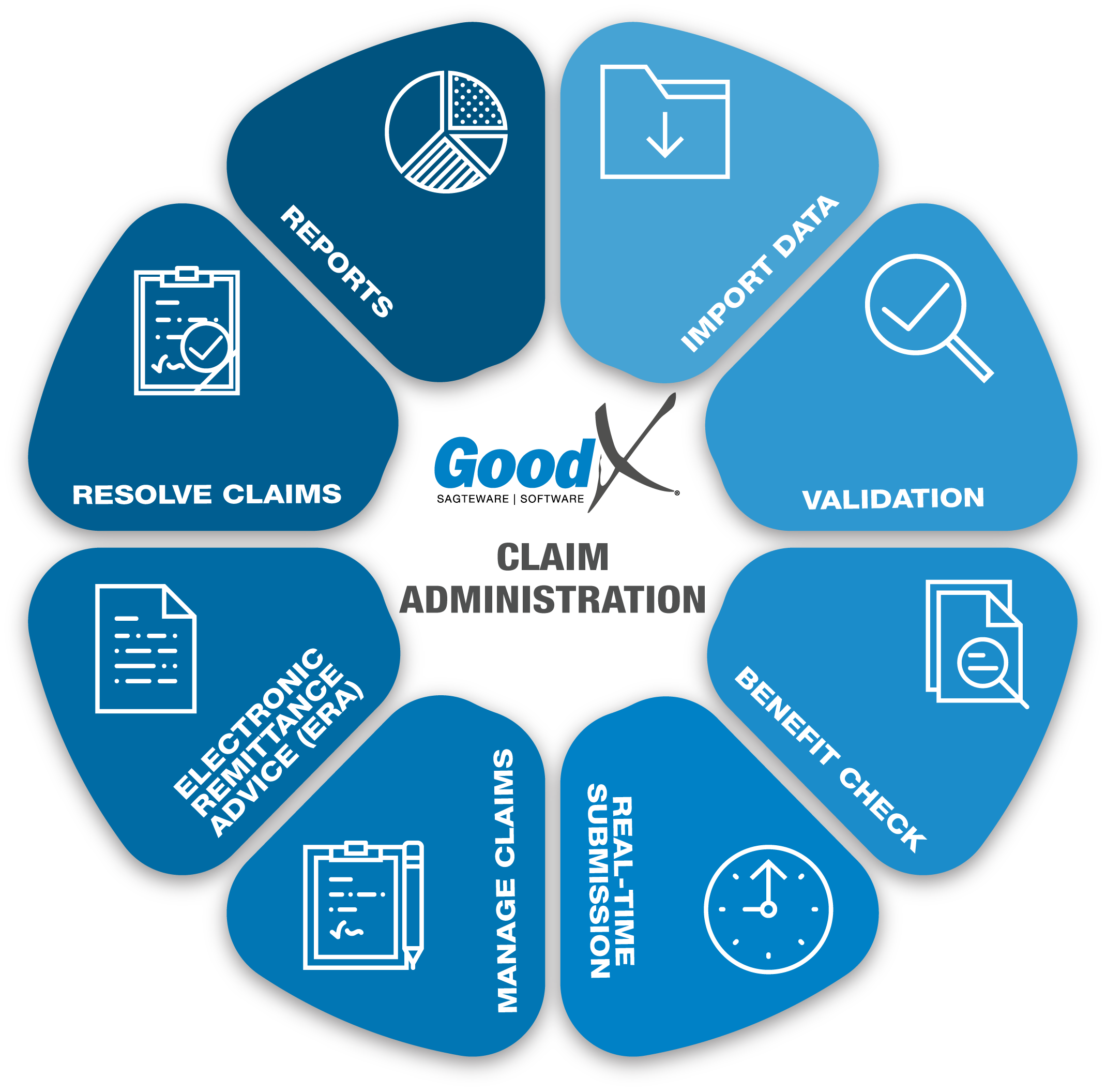 Cashflow Management
Good collection processes are a vital part of practice management to ensure healthy cash flow in the practice. Bad cash flow is often the result of mistakes ending up in rejections and when rejected claims are not quickly followed up, it results in claims that lapse.

The functions available in GoodX assist the practice to import information correctly into GoodX, resulting in spelling and typing mistakes being eliminated. The validation function confirms if patients are still members of medical aids and can confirm if there are funds available for the claims to be paid.

The fact that most medical aid claims can be sent in real-time results in confirmation if claims are accepted for payment before a patient leaves the practice. Patients can then settle their accounts before leaving the practice.

GoodX provides a handy screen for the resolution of rejected claims. Claims can be corrected and resent to the medical aids without extra costs so that claims will not lapse. Electronic remittance advice results in an easy and speedy allocation of payments, which in turn ensures that debtor data is up to date for speedy debt collection.