Best Practice Guidelines: Healthcare Practice Management & POPIA Compliance Framework
Best Practice Guidelines: Healthcare Practice Management
&
POPIA Compliance Framework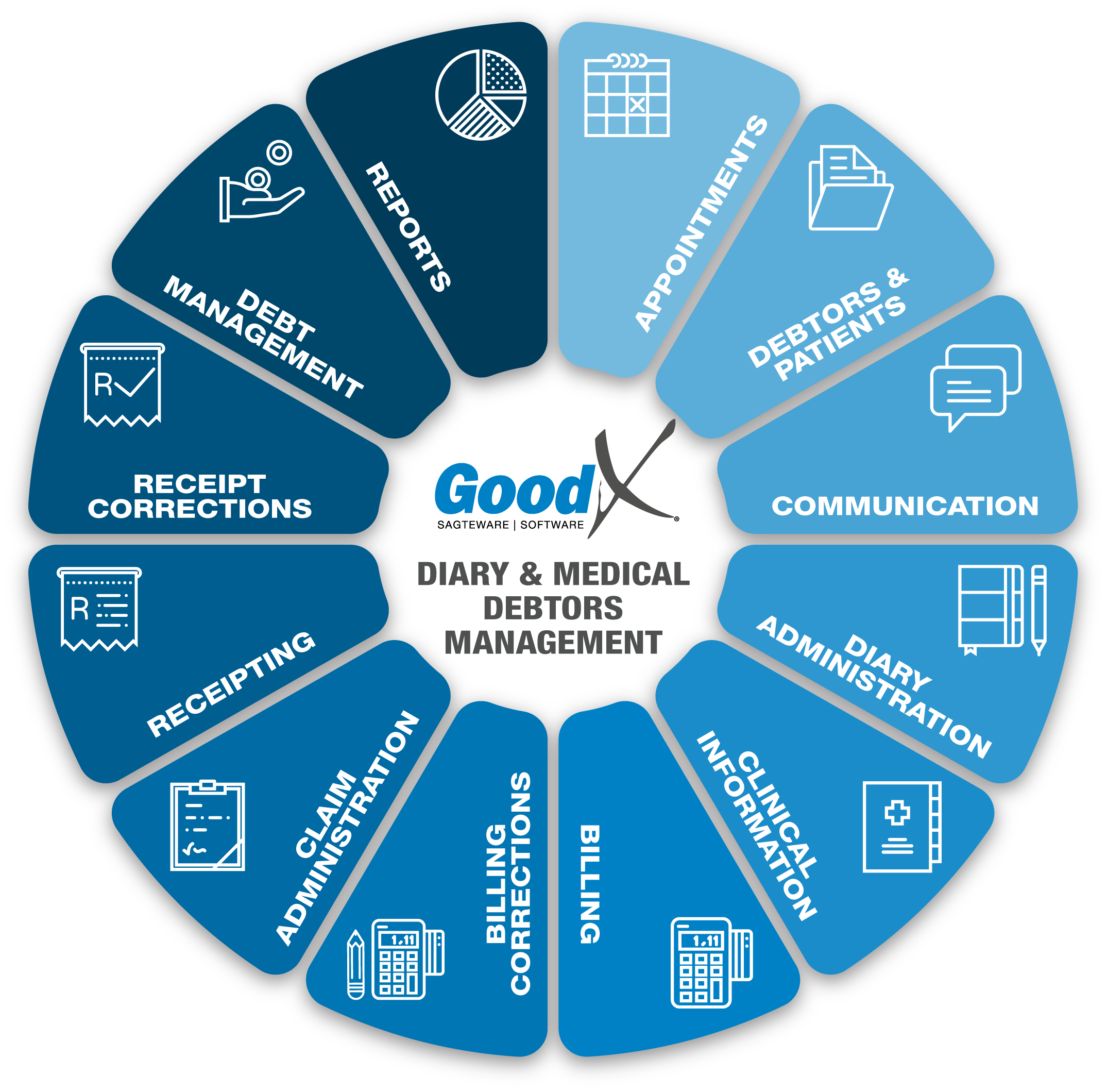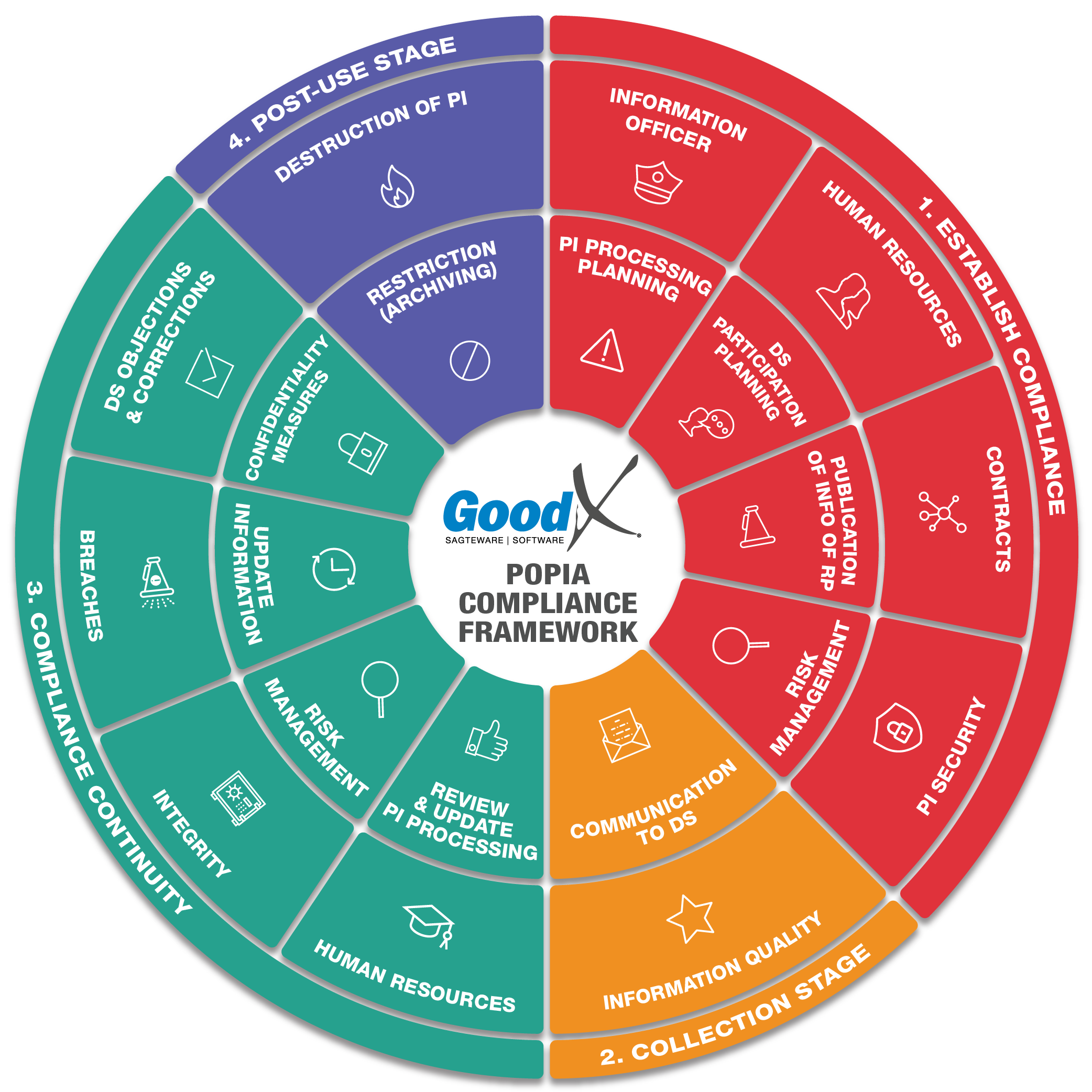 Copyright © 2021 GoodX Software. All rights reserved.
GoodX online Learning Centre
learning.goodx.co.za
10. Billing: Roles & Purpose
Responsible Roles
Do billing and switching whilst treating the patient, or provide clear, readable and correct descriptions or ICD10 codes to the Billing Expert to avoid rejections. Timely communication and billing will ensure that patients don't leave the practice after switch rejections due to for example insufficient funds. Keep a record of procedures and all medicine and materials.

Design and check the process to get files and/or billing notes from the Practitioner to the Billing Expert and check that all billing is daily up to date.




The Billing Expert needs to have advanced knowledge of the speciality's billing codes and rules to ensure accurate and optimal billing. Ensure all medical aid billing is switched/sent to the medical aids and make sure all corrections are done. All billing must be done on a daily basis to ensure correct figures and healthy cash flow. Private patient billing must preferably be done before the patient leaves the practice so that the need for debt collection is limited.




Check that all billing and corrections were done and all medical aid claims and corrections were submitted. Ensure that all outstanding invoices are sent as soon as possible to patients.

Go through all the stock that was billed and check that it is correct and everything that was taken has been billed. Ensure all stock that was used on patients and is not going to be charged, that the items are marked as non-chargeable and have been indicated that the items were used on the patient or on the patient's account or as a non-chargeable account. Check that the correct item, strength and pack size were used with the billing. Confirm that the cost of sales has been calculated and are correct. Ensure there are stock to be billed and all supplier invoices are up to date.


Ensure that billing was done correctly and balances with the Audit Trail. Ensure that VAT calculations are correct.

Action maps:
Collection stage:


Information quality
Communication to DS

Compliance continuity:


Purpose of Billing

Billing is equal to Income (money). Billing is the only way to generate income for the procedures that were done or stock that was used or sold. Billing ensures that timely, accurate and complete accounts are submitted to medical aids or issued to private patients.