Best Practice Guidelines: Healthcare Practice Management & POPIA Compliance Framework
Best Practice Guidelines: Healthcare Practice Management
&
POPIA Compliance Framework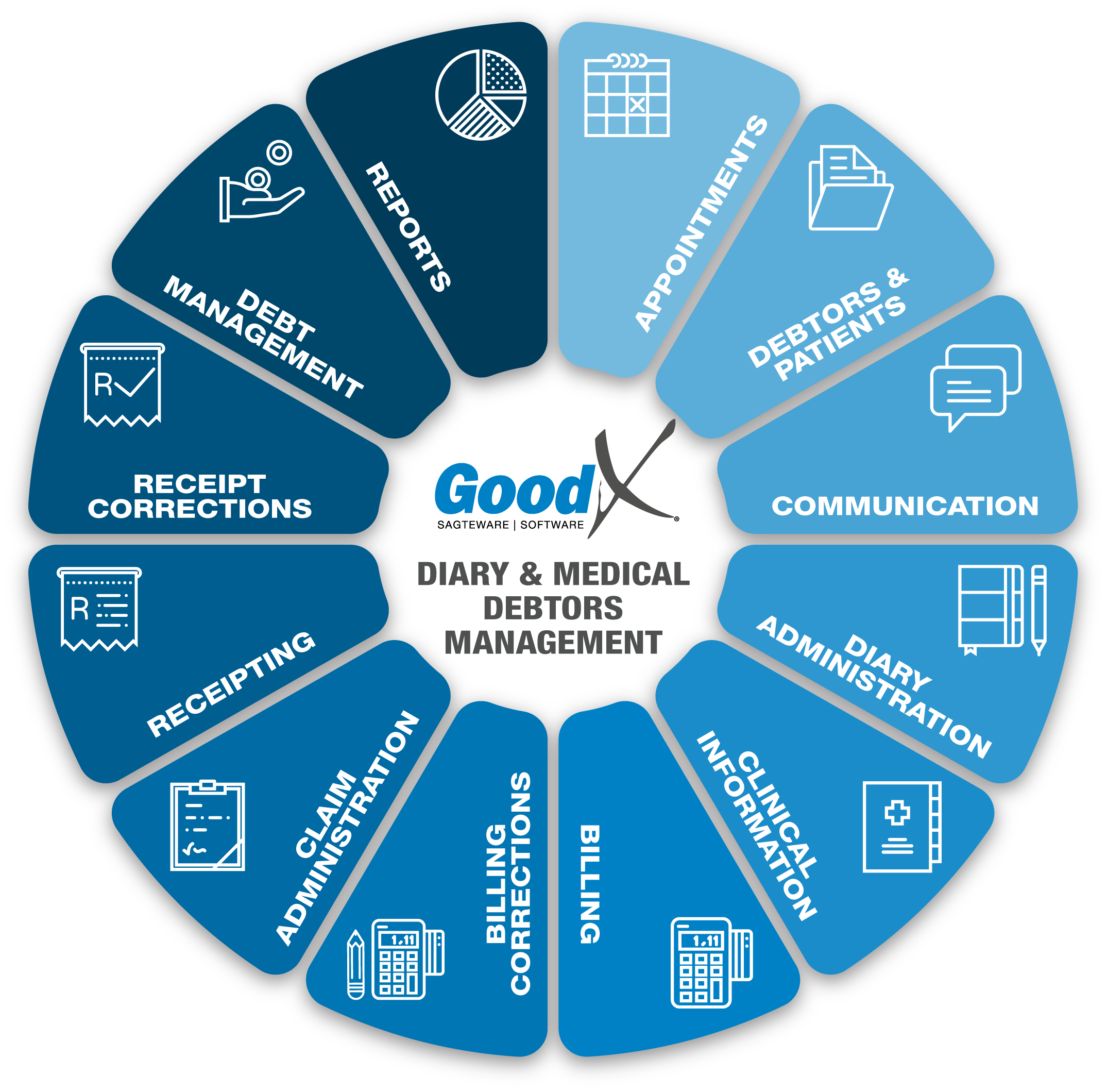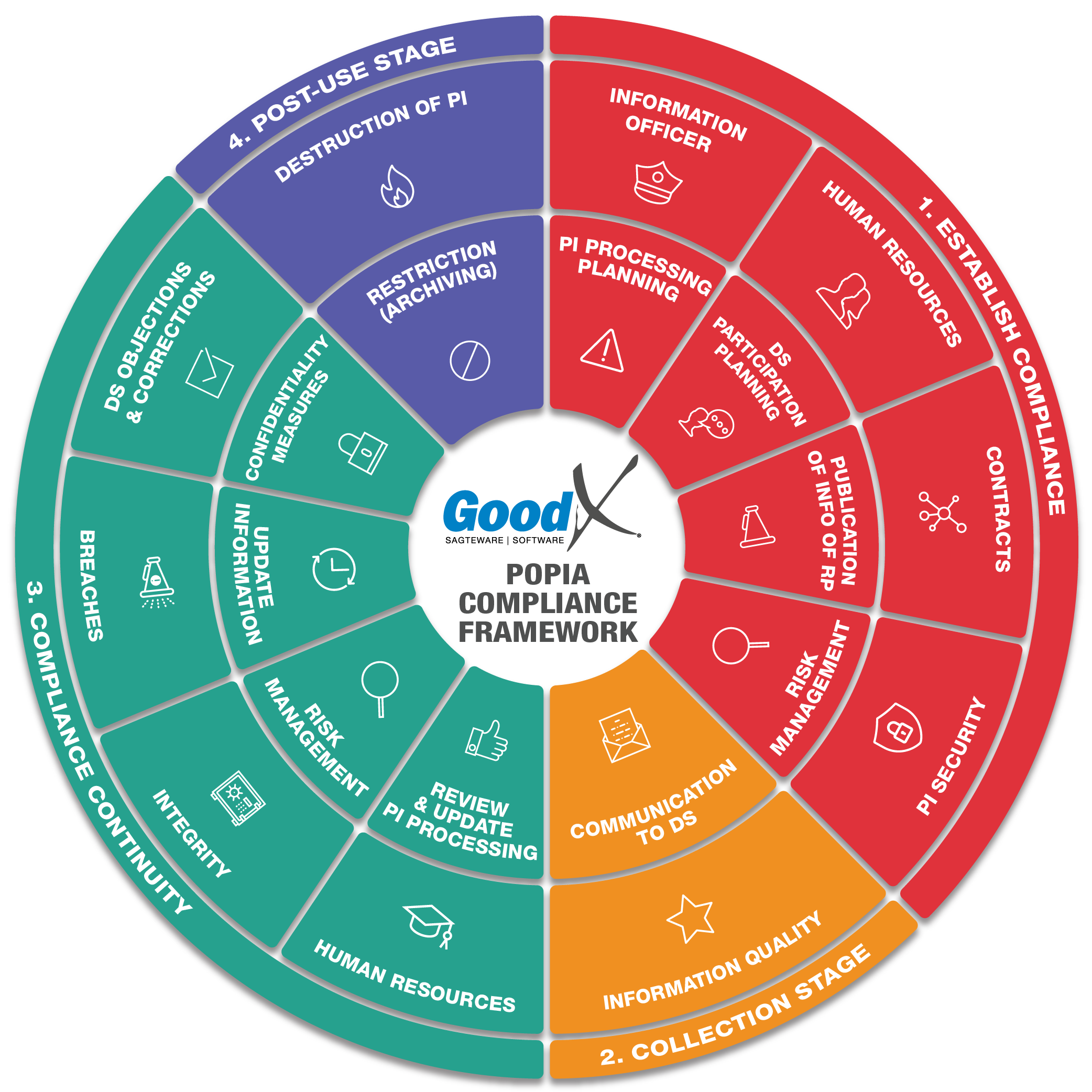 Copyright © 2021 GoodX Software. All rights reserved.
GoodX online Learning Centre
learning.goodx.co.za
5. Appointments: Roles & Purpose
Responsible Roles
Ensure that all his/her day's planning is on the electronic diary so that reception can manage the expectations of patients.

Ensure that all information is on the diary so that anyone can manage the day to day bookings regardless of the availability of specific personnel.

Complete all bookings for prior telephonic appointments, walk-in patients and online bookings. Manage all changes in bookings.



Collection stage - Information quality:


The collected PI should be complete and correct.

Compliance continuity stage - Confidentiality measures:


Check access control of personnel & update access control.
During the collection of PI to make an appointment, no information may be offered to advance a search.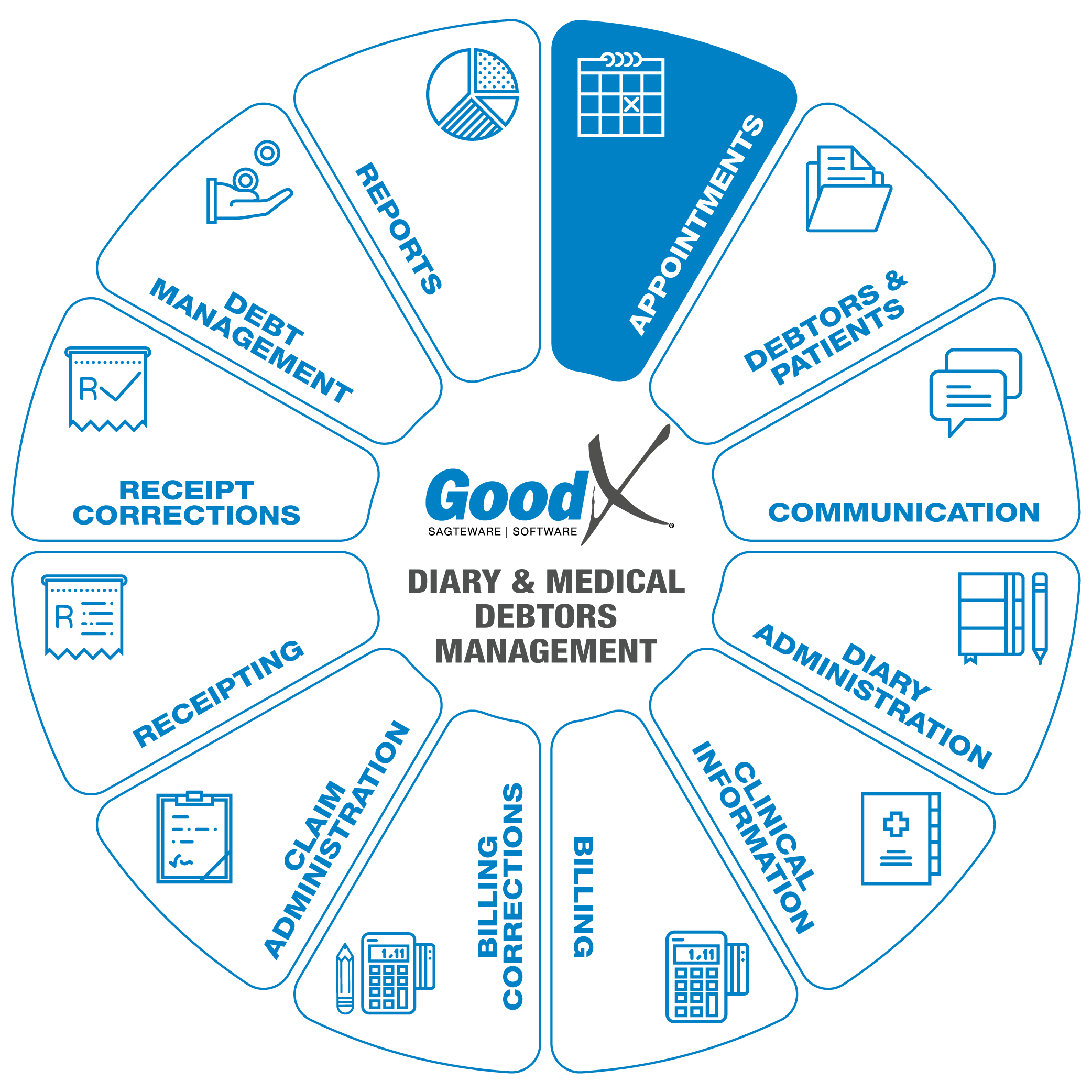 Purpose of Appointments
GoodX Software has an integrated diary available for practitioners to assist them with making appointments and managing their daily routine in order to promote excellent health care and to manage the practice to the fullest potential.
Taking and maintaining control of the medical practice schedule has a larger positive impact on resource utilisation, profitability and the general satisfaction of patients, physicians, and staff than almost any other function.
Maintaining the medical practice diary effectively will reduce stress and profit losses in the practice.
The diary is not just used for booking patient appointments, but also to organise the practitioner's day e.g. lunchtimes, hospital rounds, seeing representatives etc.
The number one tip for maintaining the diary is staying on schedule.
Booking appointments on the diary enables the practice to draw various statistical reports to ensure that all patient visits have been billed.