Best Practice Guidelines: Healthcare Practice Management & POPIA Compliance Framework
Best Practice Guidelines: Healthcare Practice Management
&
POPIA Compliance Framework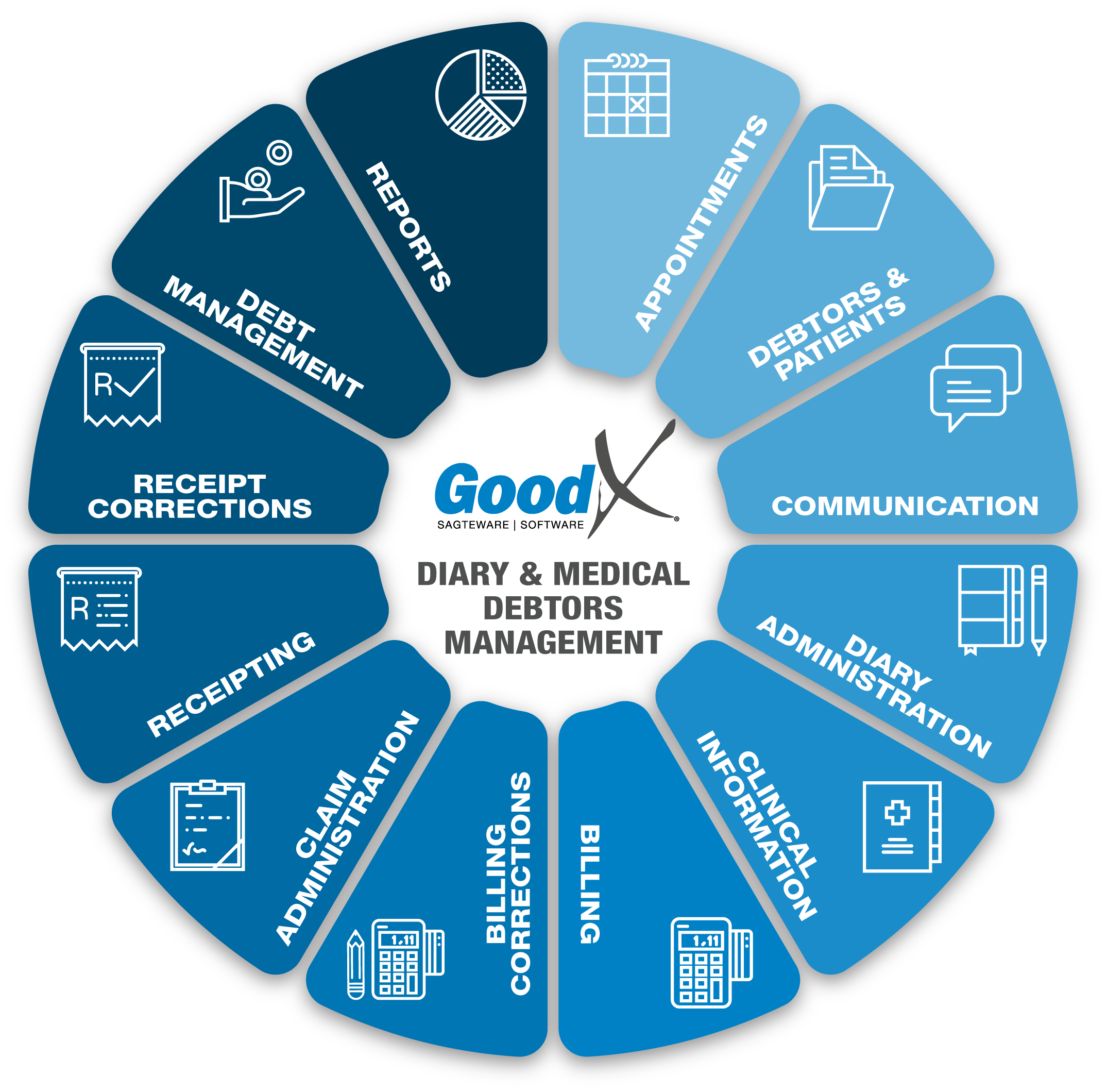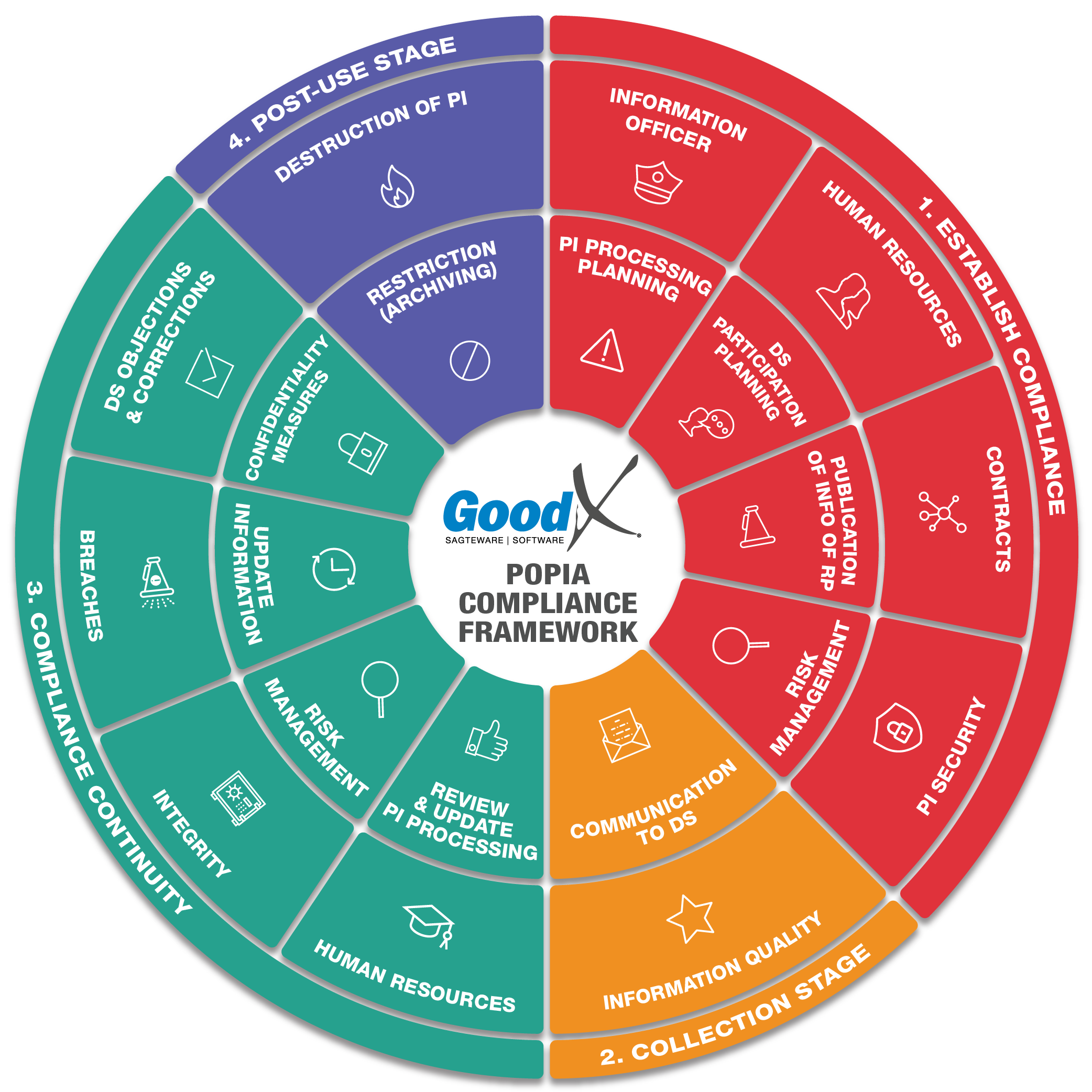 Copyright © 2021 GoodX Software. All rights reserved.
GoodX online Learning Centre
learning.goodx.co.za
16. Reports: Roles, Purpose, Dates & Terminology
16.2. Debtors Age Analysis Report
The debtor age analysis only displays outstanding accounts and account that are in credit. Zero accounts can also be displayed on the full age analysis but can be filtered out. These are the accounts that have no amounts due.
A debtor age analysis is divided into the following:
Total outstanding amount
Medical aid outstanding
Private patient outstanding
Current outstanding
30 days outstanding
60 days outstanding
90 days outstanding
120 days outstanding
150 days outstanding
180 + days outstanding
The columns from current until and including 180 + will be added together to make up the total outstanding per line or per account. The totals at the bottom of each column indicate the sum for each column.
It is noteworthy that negative amounts (credit amounts) are deducted and will decrease the total.
Outstanding accounts
The best practice is to have no outstanding private patient accounts on 90 days and older, and to have no outstanding medical aid patient accounts on 60 days and older.
Use the age analysis to identify accounts that need to be followed up: a regular process should be put in place nominating which week to use for following up on outstanding accounts. For example, the first week of each month can be used to follow up on all 30 days outstanding accounts, the second week of the month to follow up on all 60 days outstanding account, etc.
Remember to make notes in the notebook when following up on each account.
Credit accounts
Credit amounts on the age analysis mean that those accounts are in credit and that the practice owes money to those medical aids or patients.
When the credit amount is on the patient's part, a refund should be arranged with the patient.
When the credit amount is on the medical aid part, the credit should be kept until the medical aid pulls the amount back on the following payment from the medical aid.