Best Practice Guidelines: Healthcare Practice Management
7. Clinical information
7.6. Communication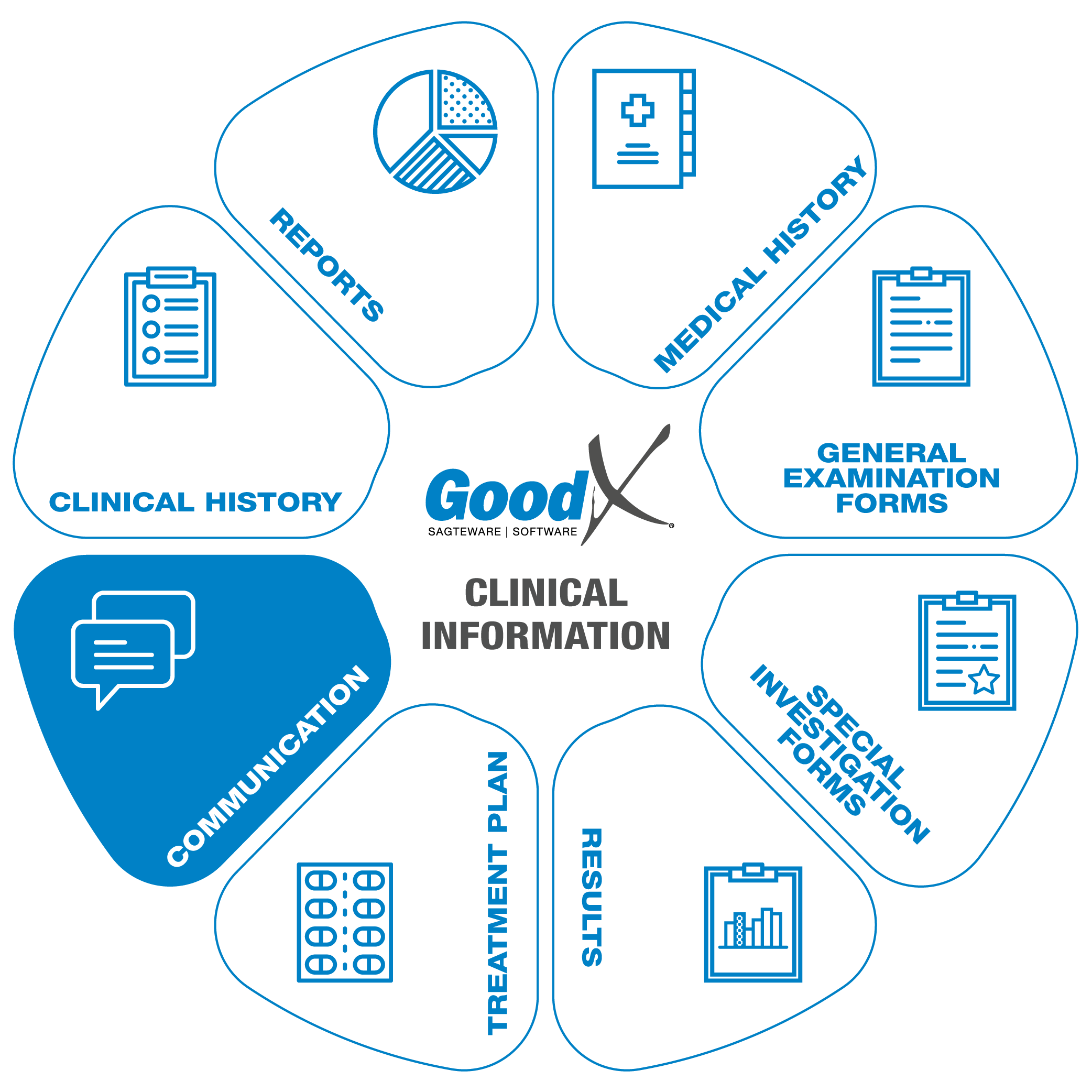 Before, during and after treatment of a patient it may be necessary to communicate with the patient as well as other practitioners. GoodX offers a couple of methods for communicating with patients and other practitioners, here are some examples:
SMS/Email
SMS/Email messages can be sent in bulk or to a specific patient/debtor. For example an SMS can be sent to a patient to remind them of an appointment they have. Another example is sending a bulk SMS/Email to a filtered list of your debtors/patients to inform them of a promotion.
myGrandCentral (myGC)
myGC is a platform that patients can use to keep their medical profile up to date and where some of their clinical documents are stored such as scripts and sick notes. Custom forms/questionnaires can also be sent to a patient via myGC to be completed and can then be reviewed by the practitioner.
Call events
Call events are VOIP calls that are usually linked to tasks which can be displayed like appointments on the diary. Call events can also be created independently via the task screen. A call event can be used to discuss a patient's medical test results, outstanding balance on their account, etc.
Telemed
Telehealth is the distribution of health-related services and information via electronic information and telecommunication technologies. It allows long-distance patient and clinician contact, care, advice, reminders, education, intervention, monitoring, and remote admissions.

GoodX Telemed enables you to do online video calls/consultations with your patients without physical contact, due to either long distances or to promote social distancing to avoid contagious diseases.