Best Practice Guidelines: Healthcare Practice Management
7. Clinical information
7.4. Results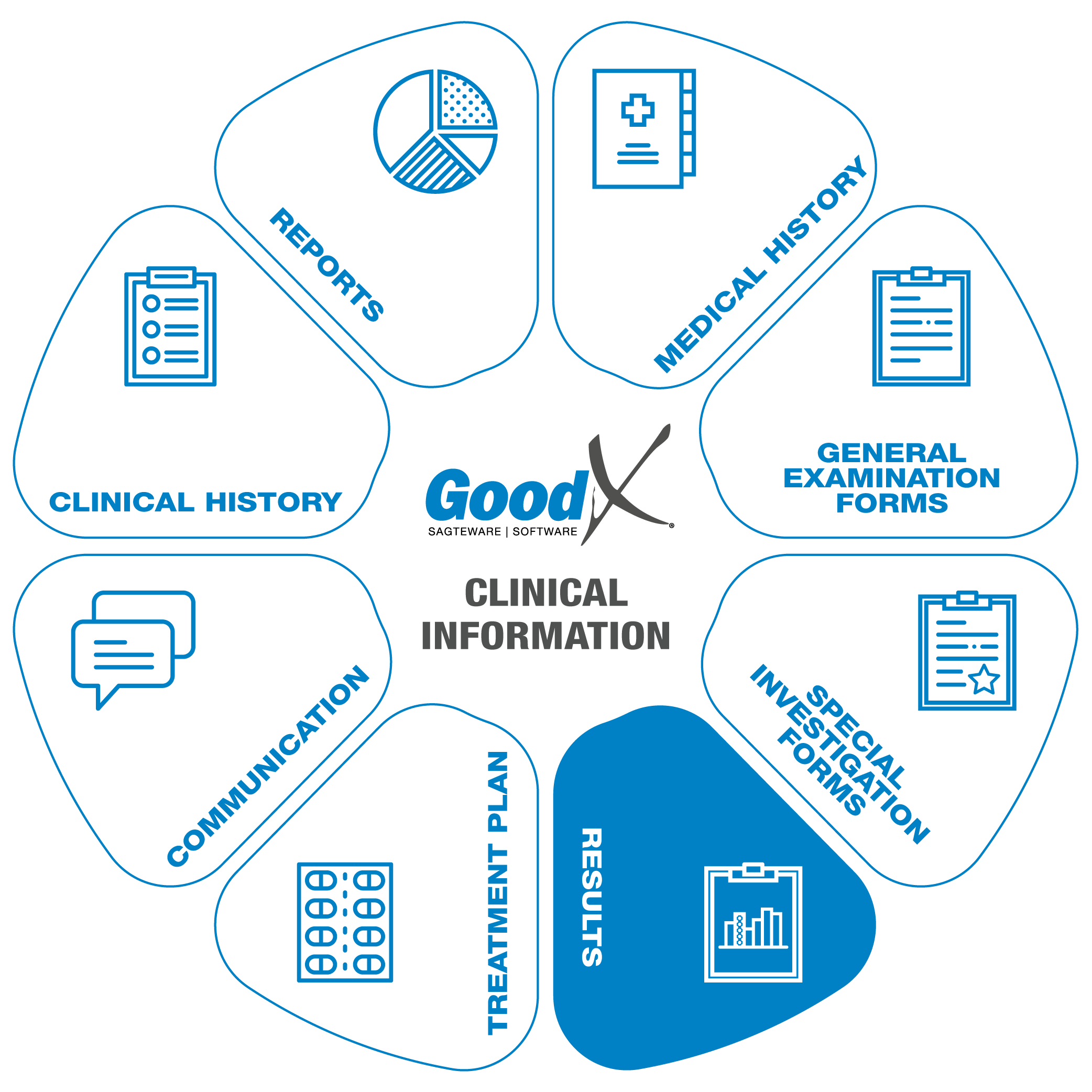 Results are the results that were received from the special investigations.
Web App
Some of the results that the practitioner will need to look at will be:


Pathology results
The Pathology request will create a task for the practitioner when the results are back from the pathologist. The practitioner can investigate the results and decide what the best possible treatment plan will be and if any treatment is necessary. The practitioner can contact the patient to discuss the results. This assists the practitioner with shorter waiting periods for results and prevents results from getting misplaced.
PDF report
When PDF documents are received from any technician or medical practitioner, the PDF documents can be uploaded to the patient's clinical notes and notes can be added to the PDF report.
Download/Email/Print Forms
All GoodX forms can be downloaded, emailed or printed.
Clinical History
All GoodX forms form part of the patient's clinical history so that the practitioner can track a patient's health over time.
Desktop App: Patient Documents
Patient documents are used to store any patient reports such as x-rays, pathology reports, etc.
Desktop App: Doc Man
Debtor Document Manager is used to store any patient documents such as IDs, medical aid cards, pathology results, images etc.