Best Practice Guidelines: Healthcare Practice Management & POPIA Compliance Framework
Best Practice Guidelines: Healthcare Practice Management
&
POPIA Compliance Framework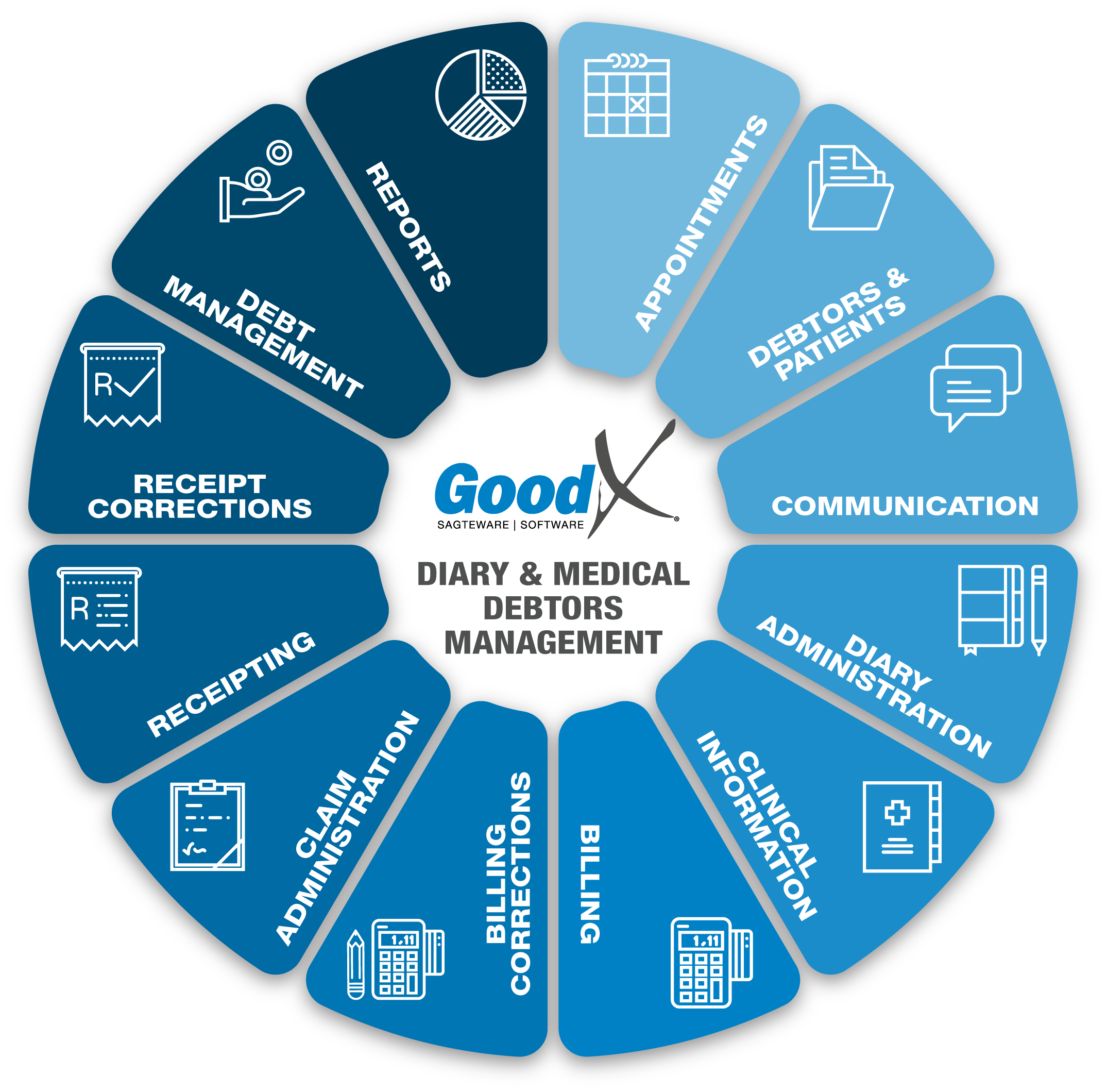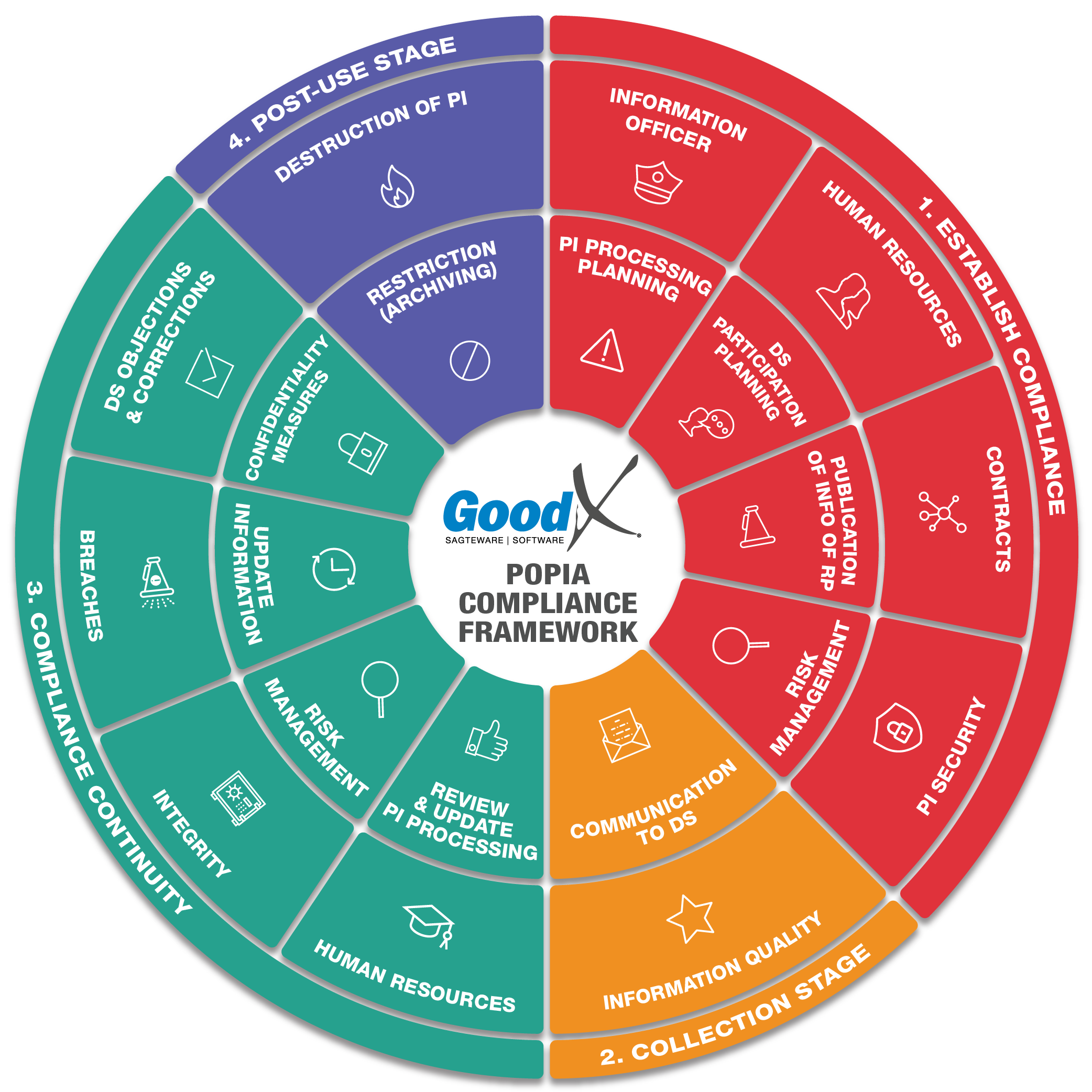 Copyright © 2021 GoodX Software. All rights reserved.
GoodX online Learning Centre
learning.goodx.co.za
8. Diary Administration: Roles & Purpose
Responsible Roles
| | Check the waiting room and manage the time per appointment with each patient. Inform the practice manager if some appointments must be postponed. |
| --- | --- |
| | Ensure that competent personnel are available to complete the day's workload. Manage the waiting room and the time patients wait for consultations. Check the diary to see if all documents have been uploaded onto the software if all necessary processes were completed, that all theatre lists were sent to hospitals and that all correct information was added for the next day. |
| | Move, extend and cancel appointments. Multi-Doctor View can be used to ensure the correct management of all available time slots. Ensure all demographic information is correct and up to date. Compile the theatre list and schedule patients on the theatre list and complete all pertinent information. When appointments are cancelled, ensure that the Waiting List is managed (Desktop App only). |
| | The stock controller should have access to the appointments, to know how many patients are booked. Ensure that the practice has enough stock to be able to treat the number of patients that are booked for a certain period plus the number of patients that the practice has the capacity to still book for that certain period. The reason for the appointment can be an indicator of the certain items that will be needed. Go through all the chronic patients to ensure the stock will be ready for the patients to be collected. |
| | Compliance continuity: |
Purpose of Diary Administration
Using the electronic diary will assist with the day to day operations of your medical practice.
Diary administration assists in managing the practice, personnel and patients.
Quick and easy access to day to day functions.