Best Practice Guidelines: Healthcare Practice Management & POPIA Compliance Framework
Best Practice Guidelines: Healthcare Practice Management
&
POPIA Compliance Framework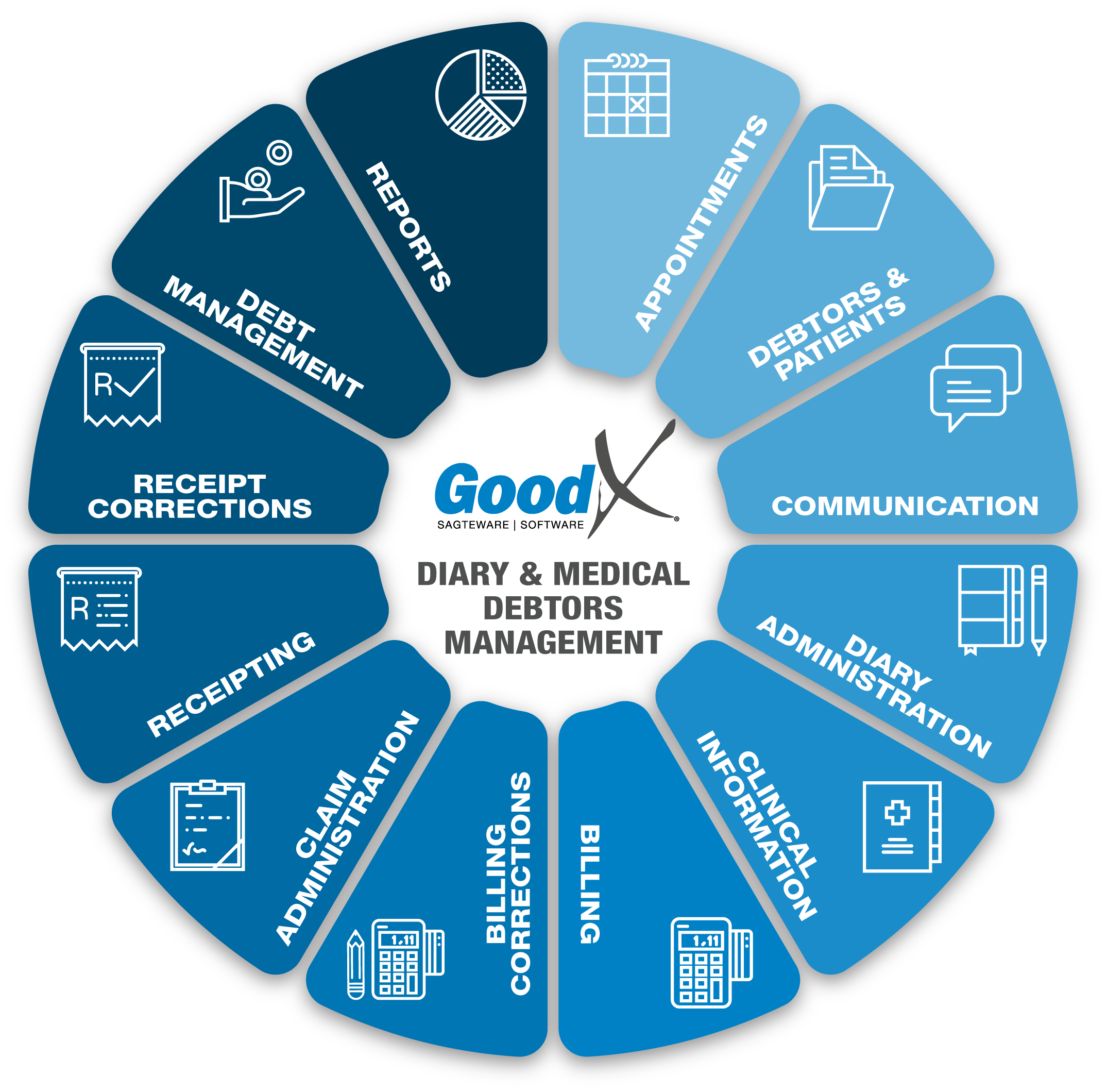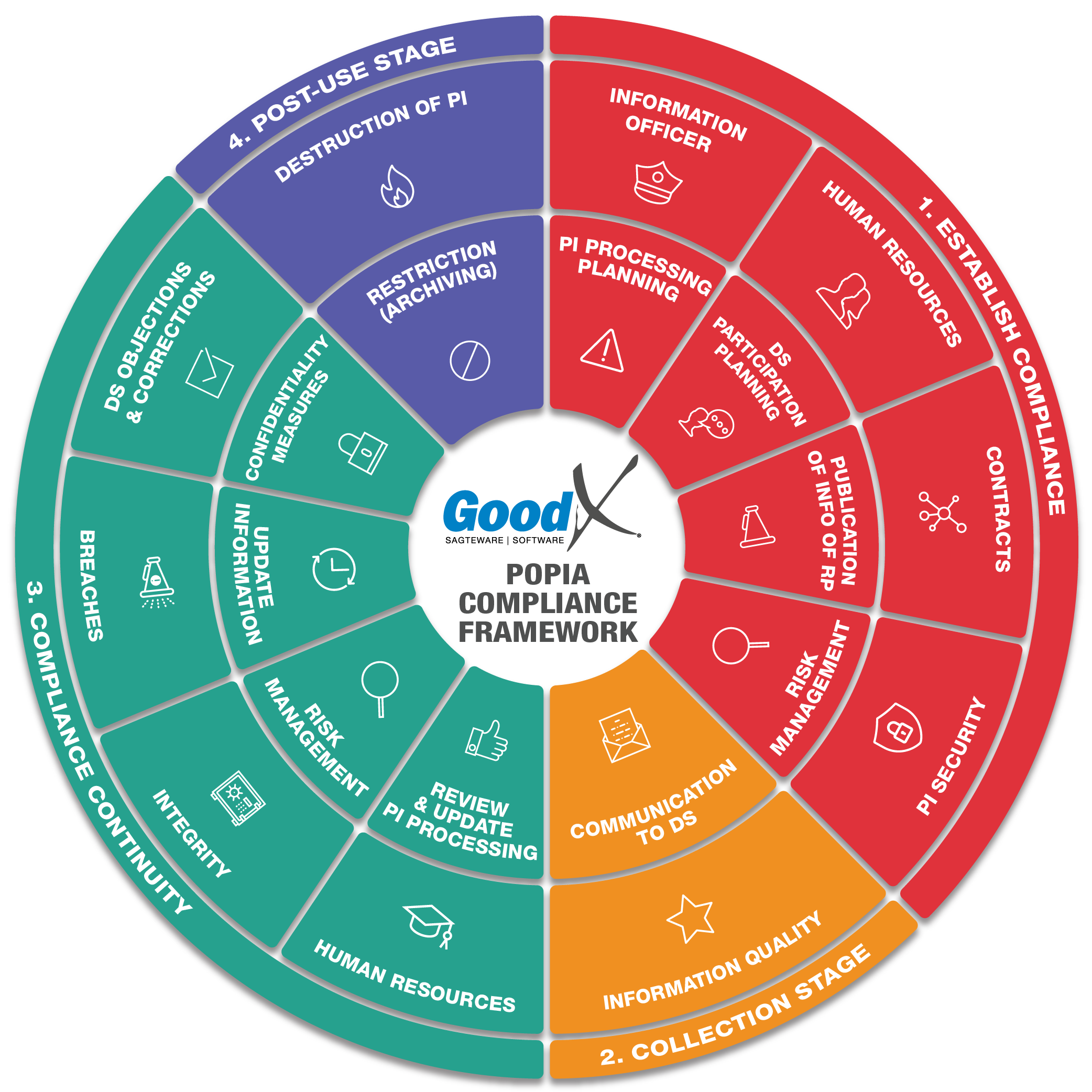 Copyright © 2021 GoodX Software. All rights reserved.
GoodX online Learning Centre
learning.goodx.co.za
2. How to Start your Practice
2.6. Building a Brand
INTRODUCTION
Throughout this series of opening a medical practice in South Africa, it's essential to keep in mind that your new medical practice is a business just like any other. Any business today needs to build a brand for itself in order to create a credible name and recognition.
In this blog, we will discuss a few tips/strategies that you can follow in order to build, grow, and maintain your medical practice's brand. Whether you are trying to revamp your practice's image or starting from scratch, you can apply the following tips.
BUILDING A BRAND
When a patient thinks about your medical practice, two things can come to their minds: 1) a positive thought, or 2) a negative one. Your medical practice's brand will ignite an emotional response whenever someone hears your or your practice's name. The question is: "What do you want patients to say about you and your practice?"
Your brand is a direct representation of you as a healthcare professional and the services that you offer/"promise" to the market. Building a brand is a deliberate and skilful act to create a desired perception in order to differentiate yourself from your competition. The question here is: "Why should patients choose your practice?"
You and your practice are the brands. It's everything that patients hear, see, and experience. It's everything from your practice's location to the décor in your medical office. This includes the different branding platforms you choose to advertise on, from your website to your social media accounts.
PRACTICE MISSION
Your practice's mission is quite simply, who you are and what you want to achieve – your mission statement. You can refer back to your Business Plan's Executive Summary for more detailed information. Ensure that you and your staff/team are on the same page with your practice's mission statement and what you stand for.
What you can add as part of your branding strategy is your practice's best traits, for example, it can be your years of experience, the technology and software that you use, or other perks such as being open on weekends, and doing house calls – whichever is applicable to your practice.
TARGET MARKET
In basic terms, this is your target patient demographic according to your practice and speciality. You can refer back to your Business Plan's Opportunity for more detailed information.
Take, for example, a gynaecologist's target market is specifically aimed at the reproductive system of women versus a sports medicine physician that works with young athletes. Each has its own target demographic.
Another thing to consider is whether your treatment philosophy resonates with that of your prospective or current patients. Do you have a Western medical philosophy or do you dabble in a more Eastern style of philosophy? Through this, you can add your treatment philosophy to your brand.
DESIGNS AND BRANDING
Time for your creative side to come out and flourish or find a graphic designer that understands you and your needs with building your brand. Of course, you can choose to skip this, however, if you wish to add an edge to your branding, getting your designs right will definitely benefit you and your brand.
Don't overlook your practice's logo. This is typically the image that pops-up into a patient's head when hearing your or your practice's name. It's an important part of your branding and marketing. Logos and office signs play a key role.
Capture prospective and current patient's attention with your unique logo, letterhead, office signs, marketing material, business cards, website, etc. This can include specific colours that are associated with your brand.
GROWING YOUR BRAND
Now that you have established your brand and built its foundation, you can now start to grow. Get the word out by advertising/marketing on different platforms. As you grow, you might include other staff/team members to help you achieve certain milestones.
MARKETING
Whether you bought over an existing practice or starting from scratch, you will need to get your name/brand out there into the market to either retain and/or add patients. As we mentioned before, the healthcare profession is a people's business and your patients are your main brand promoter depending on their experience with you.
However, there are other platforms one can use in order to grow your brand if you haven't had any patients yet. Let's start off by saying, while we are in a digital age, one should not scratch out tangible marketing platforms such as newspaper ads, brochures, business cards, flyers, etc.
Of course, one can go online and make use of a dedicated website for your practice, newsletters, blogs, and social media platforms. It's recommended that when you do choose to go online, make sure to connect your different online platforms with each other so that it becomes easier for people to find you – increase your SEO.
SEO, if you're familiar with this acronym, you'll know that it stands for Search Engine Optimisation. It's the process of increasing the quality and quantity of online traffic by increasing the visibility of your website, for example, to users of a web search engine such as Google.
Increase your SEO ranking by using the following in your online platforms:
Relatable Keywords,
Relatable Content,
Link Building,
Connecting Different Platforms,
Social Media Shares, etc.
TEAMWORK
Once you start to see an upward trend in your brand awareness, it might be time to get a team together or a dedicated staff member to fill the role. As a healthcare professional, you would want to focus on your patients and thus investing in someone to help manage and grow your brand will be a valuable strategy.
Not only will the team or staff member help you grow and maintain your brand, but they will come with a different mind- and skill set. Take this opportunity to brainstorm different and creative ideas and strategies. Once you've gathered all the ideas and strategies, you can all work together as a team to bring your practice's mission into reality through effective marketing and brand building.
MAINTAINING YOUR BRAND
Maintain your practice's brand by always keeping its mission in mind from the get-go. Your mission and brand illustrates who you are and your beliefs as a healthcare professional (treatment philosophy, etc.). Keep building on your foundation, generate new ideas, implement different strategies, and grow.
CONSISTENCY IS KEY
A major key in growing and maintaining your brand is consistency. Whether it's tangible or online, keeping your brand consistent and relevant will help your practice grow faster and maintain longer-lasting brand awareness.
Being consistent gives the impression that you are organized, professional, and that you are truly passionate about your mission. From your logo, brand colours and fonts, website, brochures, and all the other marketing platforms, they all need to be consistent and connected with each other.
BE PATIENT
Even if you do everything right with your building, growing, and maintaining your practice's brand, you need to be patient. Creating a credible name for yourself and your practice won't happen overnight, it takes a combination of the three, consistency and patience. Focus on creating a long-lasting brand and try to resist the urge to constantly change when things don't go right – authenticity.
CONCLUSION
As a healthcare professional, you are in a people's business and the people/patients, will ultimately have a major effect on your brand – they might as well be the ones who create your brand for you.
You might advertise or build your brand with words, but the actions and services that you offer to the patients and the quality thereof speaks louder. Make each day count and ensure that you and your staff/team offer the same quality service to each patient that walks through your practice's doors.
In the next blog, we will be focusing on the different roles and responsibilities that can be found in medical practice in order to run its operations successfully.