Best Practice Guidelines: Healthcare Practice Management & POPIA Compliance Framework
Best Practice Guidelines: Healthcare Practice Management
&
POPIA Compliance Framework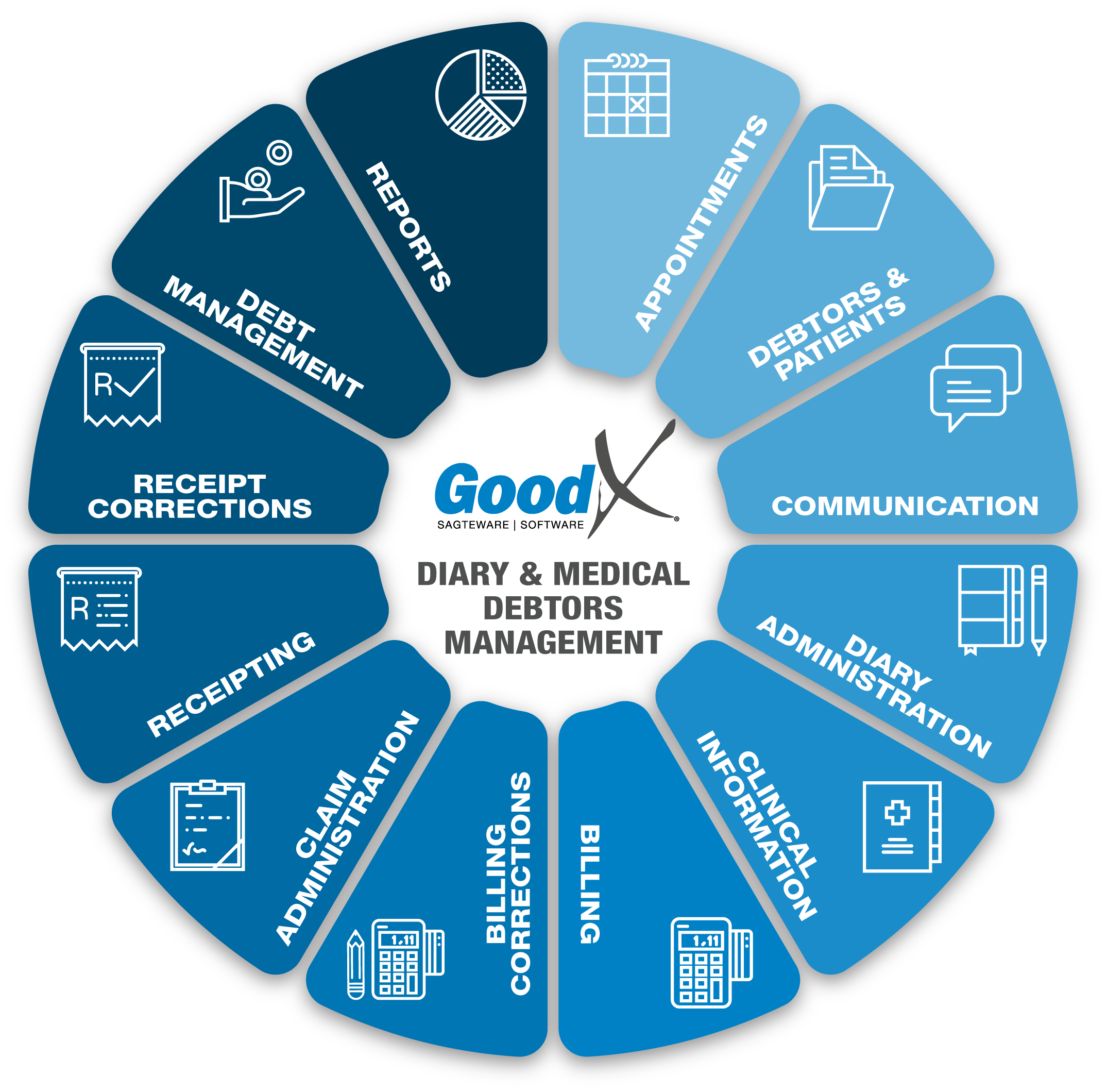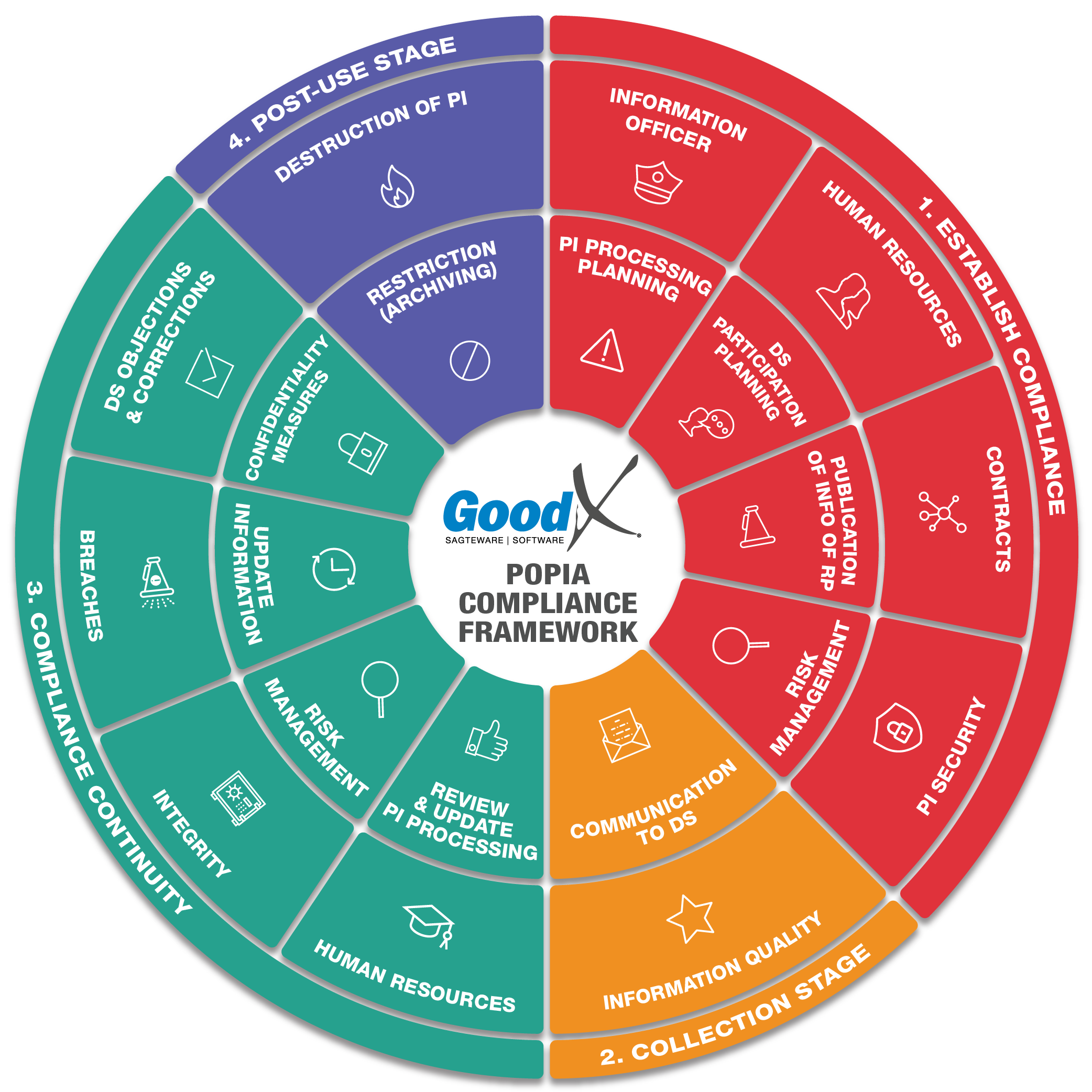 Copyright © 2021 GoodX Software. All rights reserved.
GoodX online Learning Centre
learning.goodx.co.za
2. How to Start your Practice
2.5. Get Insured
We are halfway through the series of opening a new medical practice in South Africa. In this chapter, we will focus on how you as a practitioner, should protect yourself and your practice by getting insured.
We will discuss a few of the important insurance types one must protect yourself with as well as a few extras that might be applicable. There are so many insurance policy options out there, however, you must make the decision on which will best suit/protect you.
Click on one of the types of insurances to navigate to and quickly read about it:
GETTING INSURED
Being a medical practitioner comes with its risks and owning your own medical practice can give rise to even more risks. From day one of opening your practice's doors, you will expose yourself.
It can take just one event and/or lawsuit to potentially end up bankrupting your practice as well as ruining your reputation as a healthcare professional. One needs to take note that your practice is a workplace like any other and can have its own accidents and injuries.
In the healthcare sector, it makes things more consequential when dealing with a patient's health. From prescribing the wrong medications, misdiagnosing, improper data reading due to human error, and even life-or-death decisions. These are serious thoughts but you can protect yourself.
1. MEDICAL MALPRACTICE INSURANCE
Medical Malpractice Insurance will most certainly be the most important type that a practitioner requires. Malpractice is a form of professional liability insurance which is mainly used by the medical field.
This type of insurance is designed to protect the healthcare professional from medical claims against them from a patient due to negligence or in the case that the healthcare professional failed to perform their job properly, resulting in harm.
This insurance type reduces your financial risk during a lawsuit against you, your treatment, or your practice. This is a must for all healthcare professionals, however, for small medical practice owners, it's a must due to the fact that such lawsuits can be an expensive situation.
2. PROPERTY INSURANCE
Whether you chose to lease, buy, or build your medical practice, you invested a lot of time and money into getting the right equipment, technology, medical materials, medicines, furniture, and other necessary tools and resources in order to run your medical practice successfully.
Property Insurance will be a great option to protect your property from natural disasters, fires, damages, and criminal activity. If things like this happen, you will need to replace them in order to effectively run your practice.

3. BUSINESS INTERRUPTION INSURANCE
With Property Insurance, try to opt for Business Interruption Insurance in case there is extensive property damage, to the extent that you cannot service your patients anymore. As a healthcare professional you would want a short-term medical office to run your business.
In basic terms, this is a nice "back-up" for you. Of course, this type of insurance depends on the location of where your medical practice is located. If your practice is located in an area that is prone to natural disasters or anything in that line that will cause major damage to your property, this type of insurance must be considered.
4. WORKERS' COMPENSATION INSURANCE
If you run a big medical practice, you might have other hard-working employees to help you run it effectively. From receptionists responsible for appointments, healthcare assistants, nurses, a cashier, credit controller, etc.
Create a safer work environment for you and your employees and manage risks that accompany on-duty injuries and illnesses by opting for Workers' Compensation Insurance, which will help employees get the care and recovery they need and help you avoid expensive liability.
5. GENERAL LIABILITY INSURANCE
Like any office space or building, your medical practice (leasing or owned) will hold you, as the practice owner, responsible for any accidents and incidents that might take place on its premises.
Take, for example, an elderly woman that slips and falls just as she is entering your medical practice or a child that's running and trips over a chair leg sticking out into the walkway and in both instances they injure themselves.
A General Liability Insurance will be able to protect you against financial ruin in the face of a number of risks, which includes bodily injury and property damage to others, such as the above-mentioned examples.
6. PRACTICE OVERHEAD INSURANCE
There might come a time when you are unable to run your practice and/or service your patients due to injury or illness.
This is where Practice Overhead Insurance comes in where it will protect you and your practice cover certain expenses such as bills, lease payments, taxes, salaries, and any other medical office expenses.
7. BUSINESS AUTO INSURANCE
This type of insurance will be of value for healthcare professionals that are especially very flexible with their time and do frequent house calls. And thus, you might be using your own personal car for business purposes.
Travelling to your patients and even a simple trip to the bank can open you for some vehicle risks. This includes whether your employees are using the business' car for business errands. This is where Business Auto Insurance will help protect you from vehicle damages and/or bodily injuries.
CONCLUSION
Now, whether you choose to invest in all or only a few of these insurance types – you need to remember to monitor your medical practice's insurance policy regularly as your practice grows.
Prevention is better than a cure. A high-quality practice management platform will cause a butterfly-effect. It will reduce your practice's risk factor and in turn, reduce your insurance premium costs.
In the next blog, we will be focusing on building your brand and building a name for yourself as a healthcare professional in order to build your patient base.