Best Practice Guidelines: Healthcare Practice Management & POPIA Compliance Framework
Best Practice Guidelines: Healthcare Practice Management
&
POPIA Compliance Framework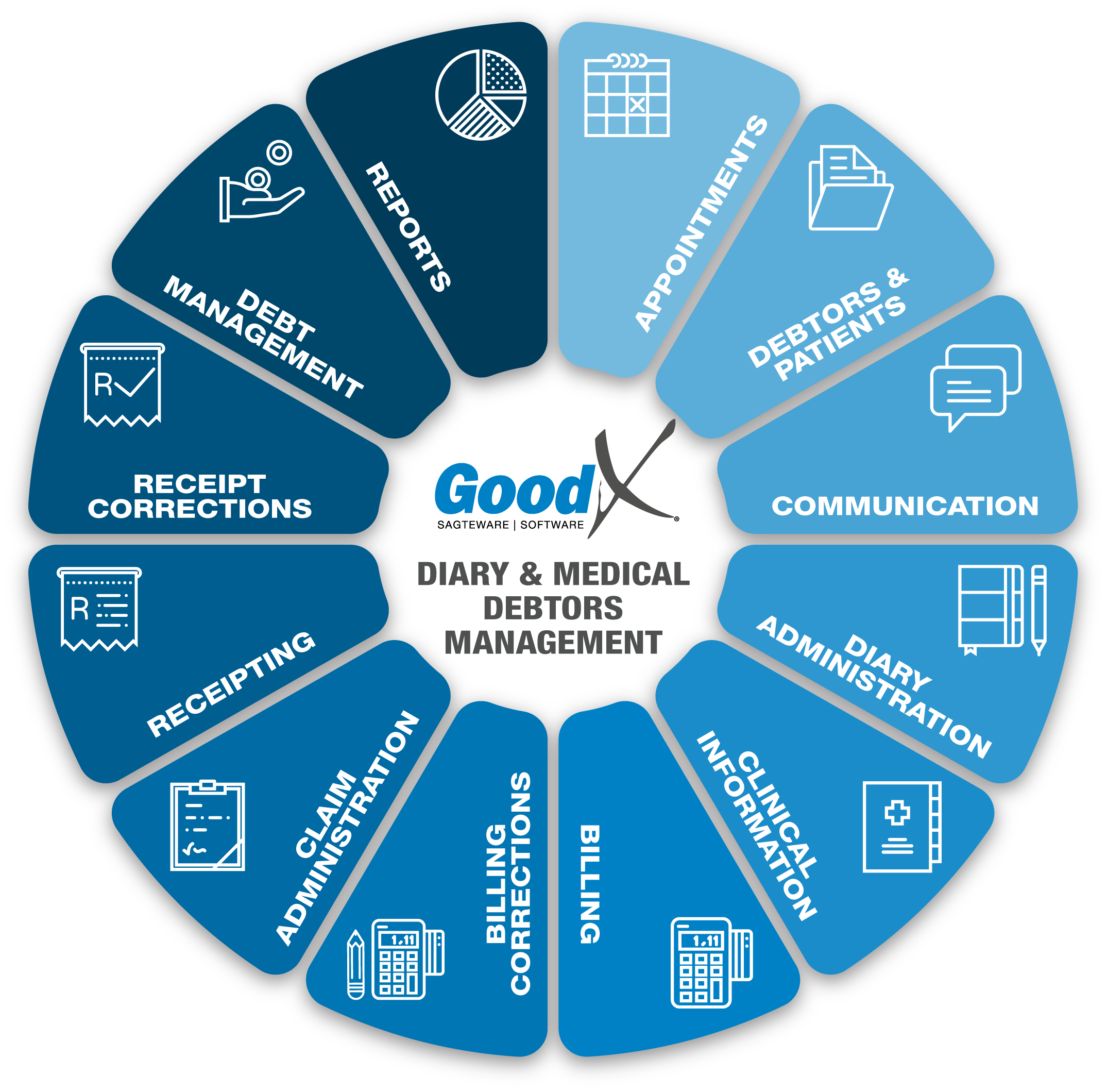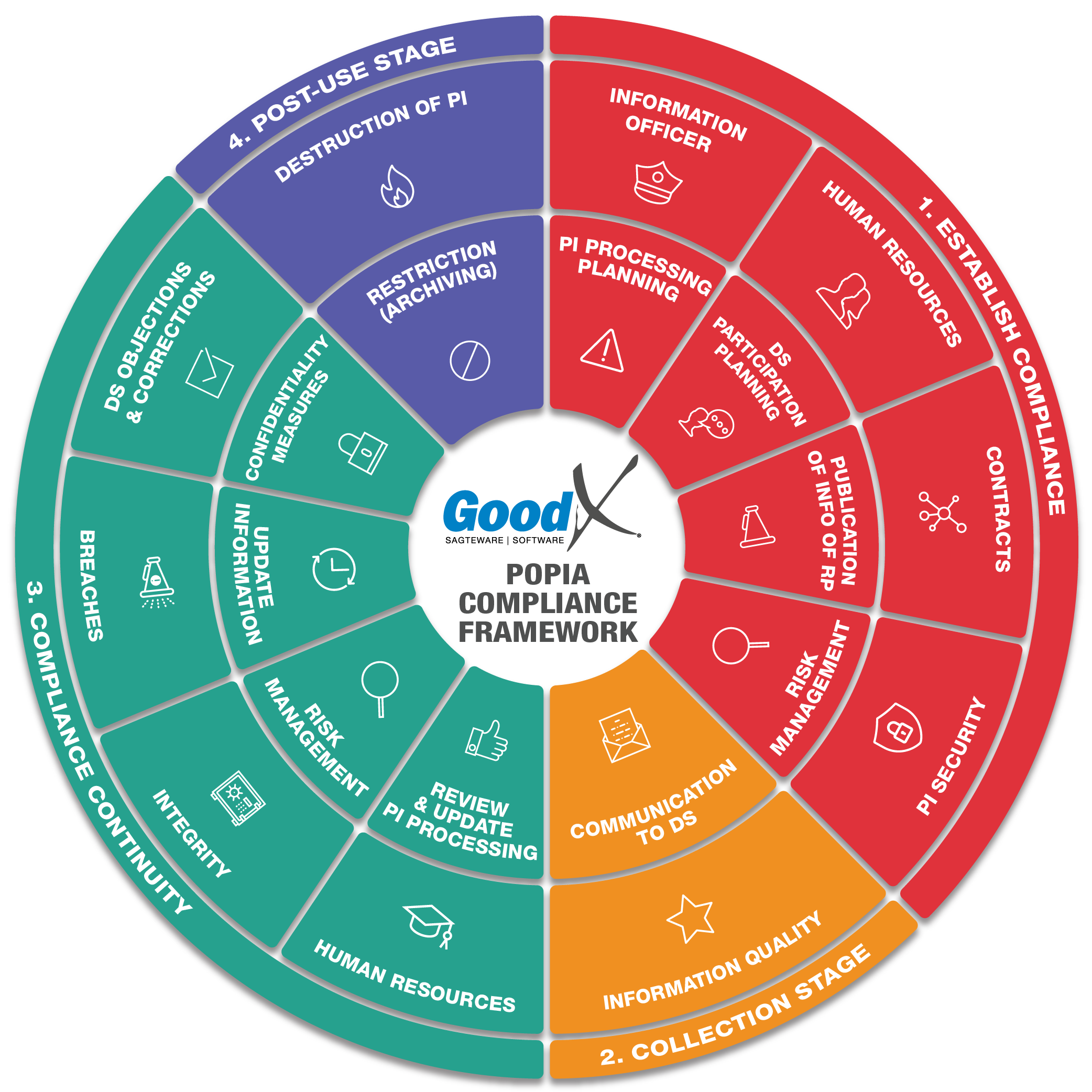 Copyright © 2021 GoodX Software. All rights reserved.
GoodX online Learning Centre
learning.goodx.co.za
2. How to Start your Practice
It takes years of education and experience to become a doctor. Now it's time to add your own personal touch and move towards owning your own medical practice. Starting a medical practice can be an exciting achievement and incredibly rewarding. However, this new journey does have its challenges, hardships and costs.
We will discuss the following:
Build Your Business Plan
Financial Planning
Registrations and Legislation
Renting vs Buying
Get Insured
Building a Brand
Roles and Responsibilities
Smart Software
Establishing POPIA compliance.
1. Build Your Business Plan
Let's start strong by building a firm business plan. This will help form your practice's foundation so you know exactly what your vision is and how you will achieve it. See it as a guide that will help you through each stage of starting and managing your practice.
2. Financial Planning
Time to get your finances in check and build your financial plan. From your business plan, this is the part where you're going to ask yourself: "How will I finance my practice and how will it generate profits?"
3. Registrations and Legislation
As a practitioner with their own medical practice, you need to comply with a few national and governmental requirements. Here are the two main ones: the
Health Professions Council in South Africa (HPCSA) and the
Board of Healthcare Funders of South Africa (BHFSA).

4. Renting vs Buying
Are you thinking of starting your medical practice from scratch? Or are you taking over from another practitioner, and/or renting? Each option has its own pros and cons, so take your time to process and analyse which option will work best for you, fits your budget and location preference.
5. Get Insured
All medical practitioners need to have protection by means of medical malpractice insurance. Being in a high-risk profession, medical professionals need to be insured so that they can protect themselves against claims and limit their exposure to costs and damage to reputation.
6. Building a Brand
There are various ways of getting your brand out there, but going online is usually the first place most people go to, to find something these days. BUT don't dismiss other marketing platforms such as phone books, newspapers, flyers, etc.
7. Roles and Responsibilities
Making sure that you build a practice that can grow. As you grow, you need to think about the roles and responsibilities for you and your employees. For more information, see the chapter on Introducing roles and responsibilities.
8. Smart Software
Select a software partner that automatically stays abreast with industry standards and laws. Practice management software with a patient portal is an essential investment and one that is hosted in the cloud and can scale with your practice's growth is a bonus.
9. Establishing POPIA compliance
It is essential that a new healthcare practice understands and implements the provisions of the Protection of Personal Information Act. GoodX provides a CPD accredited course to inform healthcare practitioners and their personnel about the act and we highly recommend that you complete the course to:
understand the requirements of the POPIA and how it impacts the healthcare practice; and
make sense of the chapters in this book dealing with the implementation of the POPIA by means of action maps that incorporate checkboxes.
As patient-centric care is the heart of your practice, your medical practice will grow in the long term.