Best Practice Guidelines: Healthcare Practice Management
7. Clinical information
7.3. Special Investigation Forms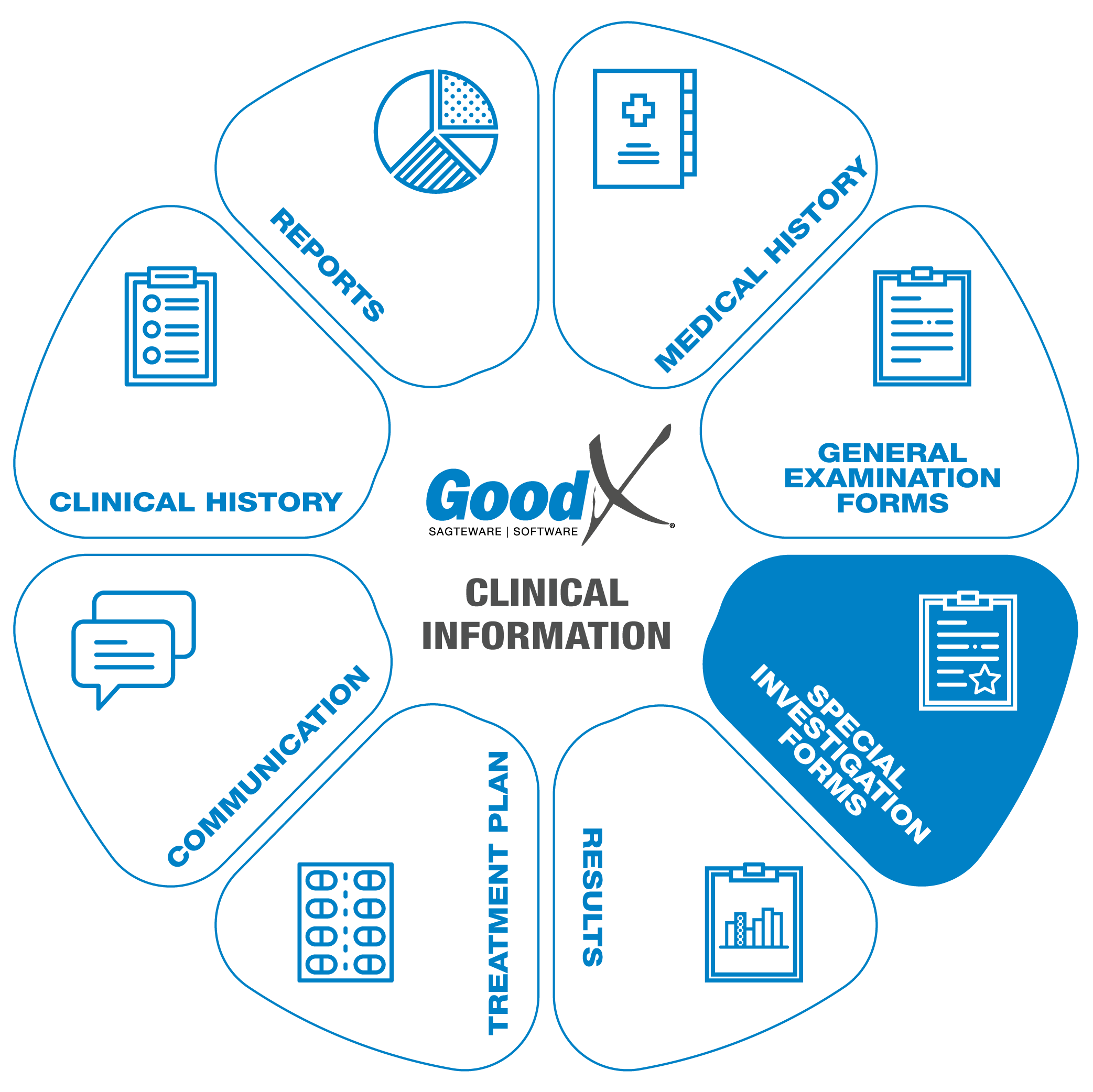 Special Investigation forms are used for further examination, tests and investigations. Some of the forms are:
Custom Forms
Custom forms allow the user to build their own forms according to the practice's needs. The form can be compiled with specific questions and pictures or quick notes and free text fields.
The custom form can be setup in 2 parts, one for the patient to be completed and a part that the medical practitioner can complete.
The practitioner can review the patient part and then complete the practitioner part.
The form can be built with the following type of questions:
Short text
Paragraph
Linear slider
Whole number
Decimal number
Date or/and Time
Checkbox
File upload
Image upload
Dropdown
Checked dropdown
Radio buttons
Checkboxes
Signature
Scoring can be enabled on questions which will allow an answer to be allocated a score or number.
Pathology Request
The system allows the practice to send pathology requests to Ampath, Vermaak & Vennote, Lancet and Pathcare. The medical practitioner can select the tests that they want done on the patient, send the request electronically on the system to the specific pathologist practice of their choice.
The tests will be done at the branch of the patient's choice. When the tests are done the pathologist will upload the result on the system and a task will be created in the GoodX system for the practitioner to look at the results.
The tasks will be marked with red if the results contain abnormal results for some of the test and thus require the practitioner's urgent attention. This assists the practitioner with shorter waiting periods for results and also prevents results from getting misplaced.