Best Practice Guidelines: Healthcare Management Internal Controls
1. Introduction to internal controls in a healthcare practice
1.1. Introducing roles and responsibilities in the practice
To run a successful practice a healthcare practitioner must be concerned with all operations of the business and not just the medical aspects of the practice. As the practice grows, practitioners often become unable to perform the routine duties which once gave them control over their business. This lack of control can place the entire practice in jeopardy. Appointing competent personnel will assist the practitioner to ensure that all duties are performed and that the practice is thus run effectively and accurately.
Roles in the practice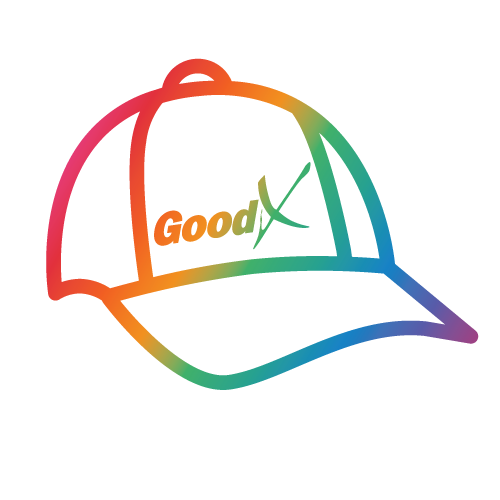 We suggest that the following roles be defined in the practice. Please note that you do not need to recruit each of these roles, but one person can cover more than one of these roles, depending on the size of your practice. When recruiting staff you can use these role descriptions to make sure that the person has all the necessary skills to make your practice a success.
1. Practitioner
Depending on the size of the practice, it is necessary to appoint more practitioners in the practice. The basic functions that a practitioner must be able to perform, are the following:
patient consultations
physical examinations
diagnosis and treatment of illnesses/ailments
minor surgery
health education
practice management and administration
liaising with other healthcare professionals and/or hospitals.
2. Practice Manager
The basic functions that a practice manager must be able to perform, are the following:

To plan, coordinate, direct, and supervise various elements of a medical facility
Oversee billing and collections, design patient services and implement work policies for employees
Daily interactions with employees and patients
Handle scheduling, technical issues, and daily patient flow
Analyse and interpret reports and provide feedback to the practice owner(s)
Implement strategies to make sure the practice's finances are healthy and the practice is profitable.
3. Receptionist
The basic functions that a receptionist must be able to perform, are the following:
Welcoming patients and visitors by greeting patients and visitors, in person or on the telephone
Answering or referring inquiries
Optimising patients' satisfaction, the practitioner's time, and treatment room utilisation by scheduling appointments in person or by telephone
Keep patient appointments on schedule by notifying the practitioner of the patient's arrival
Comfort patients by anticipating patients' anxieties, answering patients' questions and maintaining the reception area
Ensure availability of treatment information by filing and retrieving patient records
Maintain patient accounts by obtaining, recording, and updating personal and financial information
Maintain business office inventory and equipment by checking stock to determine inventory level, anticipating needed supplies, placing and expediting orders for supplies, verifying receipt of supplies and scheduling equipment service and repairs.
Help patients in distress by responding to emergencies
Protect patients' rights by maintaining the confidentiality of personal and financial information
Maintain operations by following policies and procedures; reporting needed changes.
Contributes to team effort by accomplishing related results as needed.
4. Billing Expert
The basic functions that a billing expert must be able to perform, are the following:
Create invoices based on a proper knowledge of medical coding for each consultation and procedure
Check the claim history screen to make sure all rejections of claims are dealt with timely and effectively
Process billing corrections
Submit invoices to medical aids / administrators by electronic data interchange (EDI)
Submit private patient invoices and statements to clients
Follow up on claims submitted to the medical aids / administrators
5. Cashier
The basic functions that a cashier must be able to perform, are the following:
Accurately and efficiently operate cash registers
Ensure that there is sufficient cash in the cash drawer & enough paper for the card machine
Maintain correct cash balances at cash registers
Sort, count and wrap coins and currency
Process payments made with cash, checks, credit cards, and debit cards
Reconcile cash and card payments at day end
Provide outstanding balances on accounts
Document payment arrangements
6. Credit Controller
The basic functions that a credit controller must be able to perform, are the following:
Maintain strong relationships with all clients to ensure invoices are clear for payment
Issue monthly statements to clients
Manage the timely and effective collection of all debts and payments

Negotiate repayment plans when necessary
Resolve all issues raised internally and externally around outstanding invoices
Post and allocate daily receipts to accounting systems
Post and allocate electronic remittance advices (ERAs) as received from the medical aids / administrators
Run reports for senior staff
Provide accounts information to internal departments.
7. Stock Controller
The basic functions that a stock controller must be able to perform, are the following:
Forecast supply and demand to prevent overstocking and running out-of-stock
Enter purchase details (suppliers information, invoices and pricing) into GoodX
Place orders to replenish stock as needed
Track shipments and address any delays
Oversee the storage of products, particularly of fragile items
Evaluate suppliers' offers and negotiate profitable deals
Coordinate regular stock takes and audits
Liaise with warehouse staff and other internal teams to test products' quality (status upon delivery and storage conditions)
Keep inventory records updated (including daily shipments)
Ensure purchases do not exceed the budget.
8. Bookkeeper
The basic functions that a bookkeeper must be able to perform, are the following:
Purchase supplies and equipment as authorised by management
Monitor office supply levels and reorder as necessary
Tag and monitor fixed assets
Pay supplier invoices in a timely manner
Take all reasonable discounts on supplier invoices
Pay any debt as it becomes due for payment
Monitor debt levels and compliance with debt agreements
Draw the VAT report bi-monthly and remit them to the government
Ensure that receivables are collected promptly
Record cash receipts and make bank deposits
Conduct a monthly reconciliation of every bank account
Conduct periodic reconciliations of all accounts to ensure their accuracy
Maintain the petty cash fund
Issue financial statements
Provide information to the external accountant who creates the company's financial statements if GoodX's accounting module is not utilised
Assemble information for external auditors for the annual audit
Calculate and issue financial analysis of the financial statements
Maintain an orderly accounting filing system
Maintain the chart of accounts
Maintain the annual budget
Calculate variances from the budget and report significant issues to management
Comply with government reporting requirements on SDL, UIF and PAYE
Process payroll in a timely manner
Provide clerical and administrative support to management as requested
Follow accounting policies and procedures.
Some points to consider
Appoint competent personnel that can properly fulfil the necessary roles in the practice.

If you find that a person you are trying to recruit has most of the skills but not all, you can upskill them by sending them for practice management training.
It is essential that a billing expert must be skilled in medical billing or must take medical billing courses as presented by the different healthcare associations and universities.

Make sure that all employees know what their roles are in the practice and what is expected of each role by documenting the roles. A lack of proper role division and work definition can result in required tasks not being completed.
Ensure a proper separation of duties to prevent fraud in the practice, eg choose carefully who may create write off journals etc.
Make sure that there is proper software access control in place so that personnel cannot perform unauthorised transactions or actions (eg generate reports).
Establish a monthly meeting to discuss difficulties, solutions to past problems, operational or employee issues, and allow for employees to make constructive recommendations about the operational scope of their functions.
If controls are not established with the direct involvement of the employees, they will become passive resistors, instead of enthusiastic supporters. Make sure therefore that your employees understand the importance of the controls and assist them to implement it.
Provide proper training to staff.