Best Practice Guidelines: Healthcare Management Internal Controls
7. Yearly internal controls summary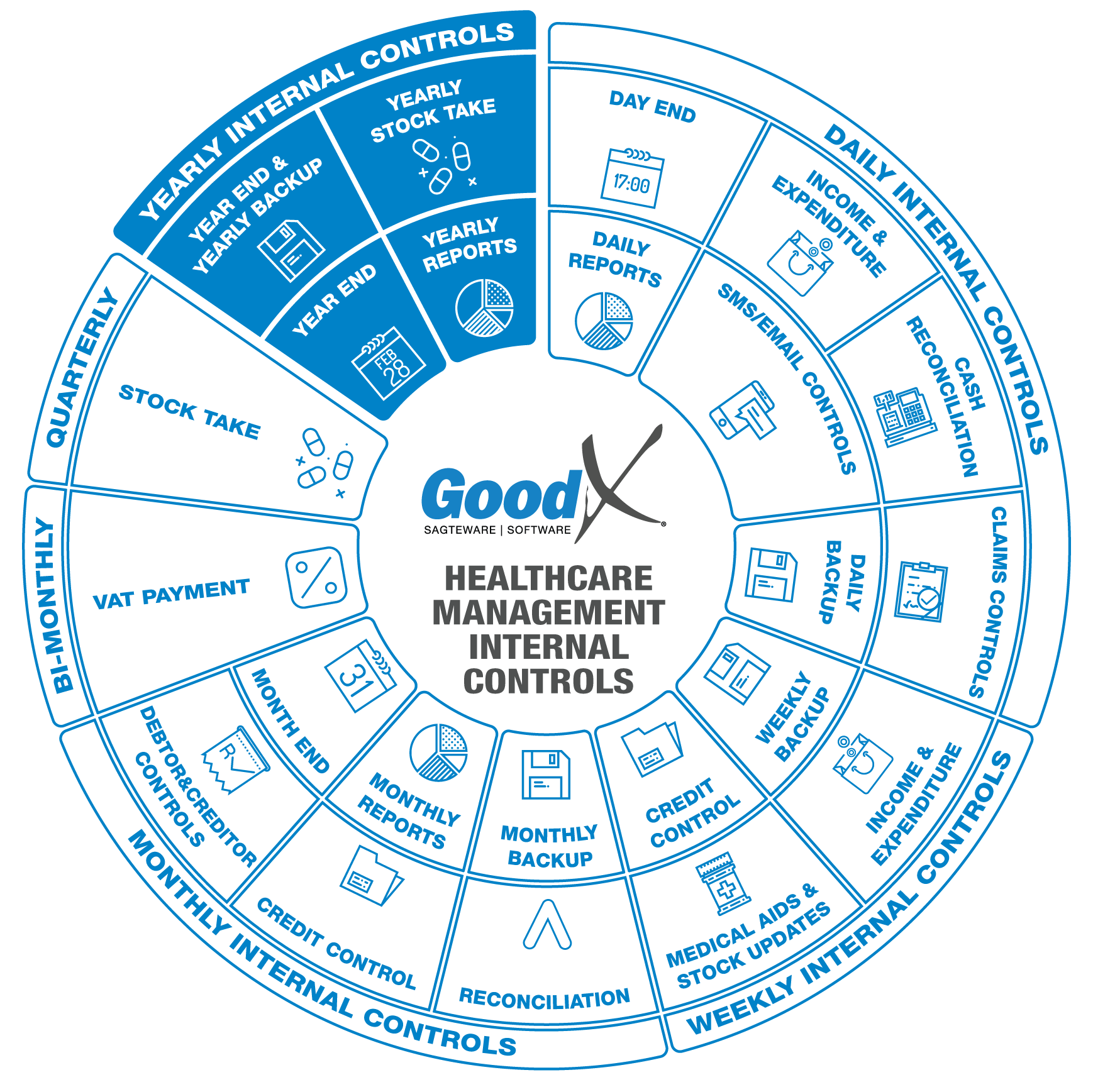 Before proceeding with a year end, the practice manager needs to check if all transactions for the financial year are accurate. After completing the financial year end on the system, the reports will be sent to the auditors.
The following tasks and reports will be discussed pertaining to yearly controls:
A backup must be done before the year end function is run after all transactions have been posted and all corrections were completed.
1. Yearly Backup
Confirm backups are being made and copied to external sources that are kept off site.
Please read the GoodX Learning Centre (IT & Technical > Data Management) for a proper understanding of a best practice backup regime.
GoodX Web App and Cloud client backups are completed and safely stored by GoodX to alleviate the burden of keeping up to date backups in the practice.
2. Yearly Stock Take
The purpose of a year-end stock take is to ensure the correct financial data for the financial reports. The stocktake will be done with an external auditor. All stock needs to be counted on the last day of the financial year.
Remember all transactions must be up to date for the financial year.
3. Yearly Reports
Yearly reports are generated for the following parties:
Management
Directors
Shareholders
Auditors
SARS
Yearly reports provide the full financial year's figures and show the financial status of the practice.
4. Year End
Year end is a function on GoodX that closes the financial year and opens the next financial year.
It is important that the year end is done before the new year's transactions are posted, otherwise the transactions will post into the first open financial year.
The year end closes the financial books for the current financial year.